Motor Vehicle Accidents in Rockland County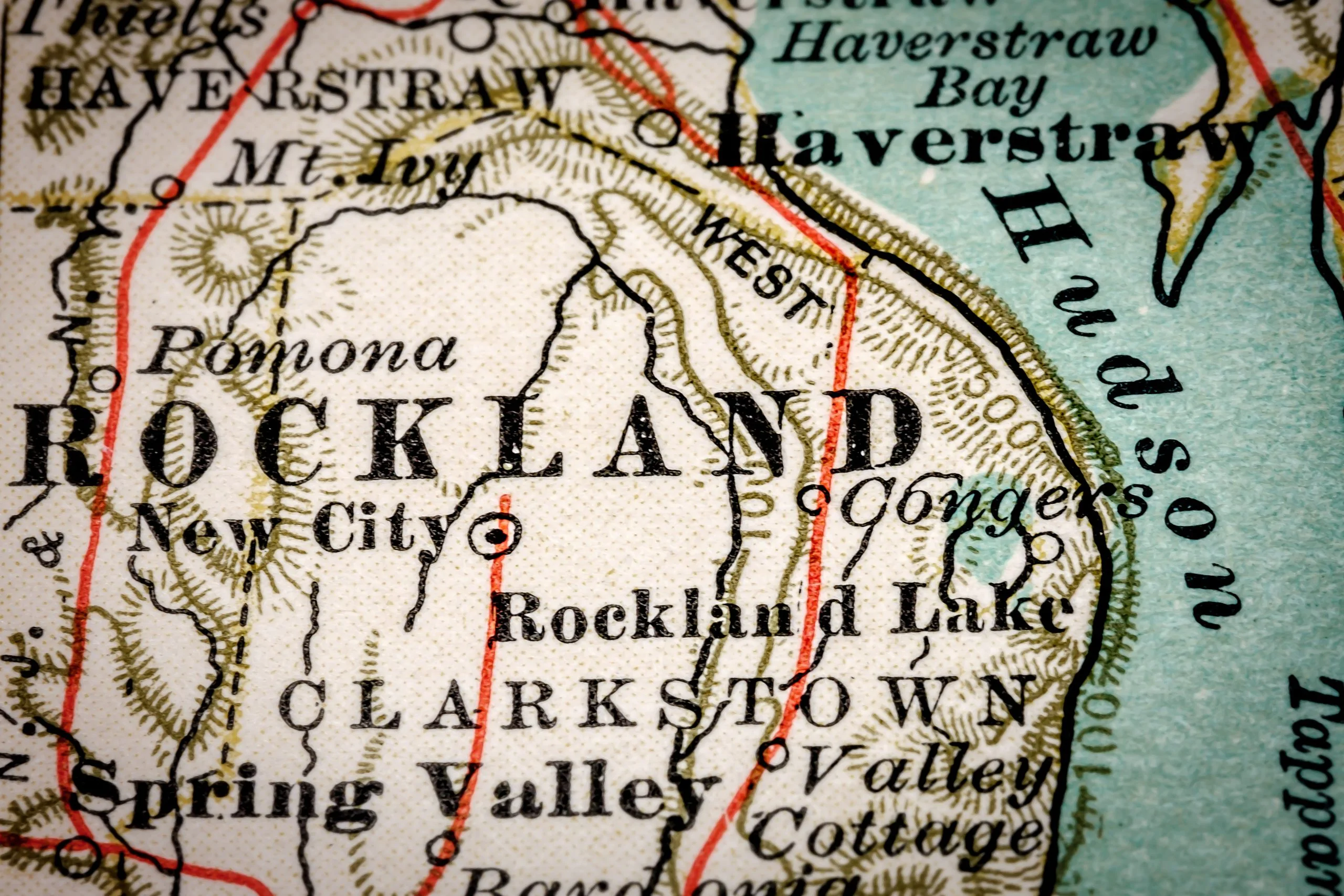 Auto accidents occur every day throughout New York, but some counties are more dangerous than others. Rockland County is known for its proximity to major New York attractions and beautiful scenery, but it is also known for its motor accident frequency.
Drivers in Rockland County need to know where to avoid driving when possible. In the event of an accident, Rockland County drivers should also know what legal steps to take to acquire compensation for medical bills and damaged property.
How Frequent Are Car Accidents in Rockland County?
Rockland County auto accidents are very frequent, even in comparison with other counties. As of 2014, auto accidents were the fourth leading cause of injury-related deaths in Rockland County.
Each month:
3 people die

21 people are hospitalized

345 people are treated in an emergency room
As of 2017, there has been a slight improvement in this area in terms of fatalities. Only one fatal accident occurred in Rockland County in this year.
The total number of crashes has not improved, though. From 2014 until 2020, the average number of crashes in Rockland County per year has hovered around 6000 in total.
This may be due to the high quantity of trafficked roadways throughout Rockland County. For example, Route 45 has an average daily traffic flow of 17,000 vehicles per day. Route 59, another roadway with many accidents in Rockland County, sees an average of 39,000 vehicles per day.
Combined, both Routes add over 1100 crashes to the county's yearly total.
Causes of Rockland County Auto Accidents
Rockland County is home to a number of major roadways, and it is served by several major highways like Interstate 87/287. In addition, many New Yorkers travel through Rockland County to get to the state capital, Albany.
Thanks to its location in the Hudson Valley, Rockland County is home to many narrow, winding roads, especially when drivers get into the hills. On top of these factors, Rockland County is located in New York, which receives heavy snowfall and rainfall in the winter and spring months.
These environmental hazards may lead to a higher than average likelihood of auto accidents, especially in the evening or when driving under the influence.
Rockland County auto accidents are caused by these specific factors in addition to typical auto accident causes like:
Driving while distracted, such as texting or talking on the phone

Driving at an unsafe speed

Driving in inclement weather
Driving Dangers for Rockland County Residents
Rockland County's major freeways and highways are hubs of traffic each day, particularly during the workweek. Many of these intersections are hazardous to traverse even in the best of circumstances.
Rockland County is also home to wildlife like deer, which may cross roads at inopportune times. Drivers should furthermore be aware of narrow or winding roads, which can make driving at accelerated speeds difficult and dangerous, even for experienced drivers.
Overall, Rockland County residents must be careful when behind the wheel, even if they are driving in daylight and with full awareness.
Most Dangerous Roads for Motor Vehicle Accidents in Rockland County
Rockland County is also home to a handful of specific roads and intersections known for their driving dangers or accident frequency. Drivers should be especially careful maneuvering down these roadways, even when conditions are optimal for safe driving.
Route 45
Route 45, specifically near where it intersects with Route 59, is one of the most dangerous driving locations in Rockland County. Over two years, a little over 2 miles of roadway saw nearly 500 separate accidents which led to over 100 injuries, including one fatality.
Route 202
Route 202 near Haverstraw, specifically where it intersects with Route 45 and the Palisades Interstate Parkway, is also dangerous. It is frequently the site of nearly 10 times more vehicle crashes compared to routes with similar characteristics.
Route 59 in Airmont
Route 59 at Airmont Road is one of the busiest intersections in Rockland County. It's also a frequent accident site, being the location of over 80 accidents and 21 injuries in a single year.
In addition, the entrances and exits to Route 59 throughout the roadway are known areas where intersection accidents are likely to occur. Drivers should be careful entering and exiting this roadway for this reason.
I-87 from Ramapo to Albany
I-87 is one of the deadliest roads in New York State overall. The worst part of the road runs straight through Rockland County, starting from Ramapo and leading to Albany. Drivers making this journey for their daily commute or for other purposes should be careful here.
Rockland County Auto Accident Lawyers
Accidents are common in Rockland County, and victims need to know who to turn to when filing an auto accident lawsuit. Sobo & Sobo have been serving the Rockland County area for years and have legal experts on staff ready to help victims file accident lawsuits, present their cases strongly, and acquire compensation for medical bills, loss of income, pain-and-suffering, and more.
Victims of Rockland County auto accidents should contact Sobo & Sobo right away for a free consultation and more information.