Filing a Child Sports Injury Lawsuit in New York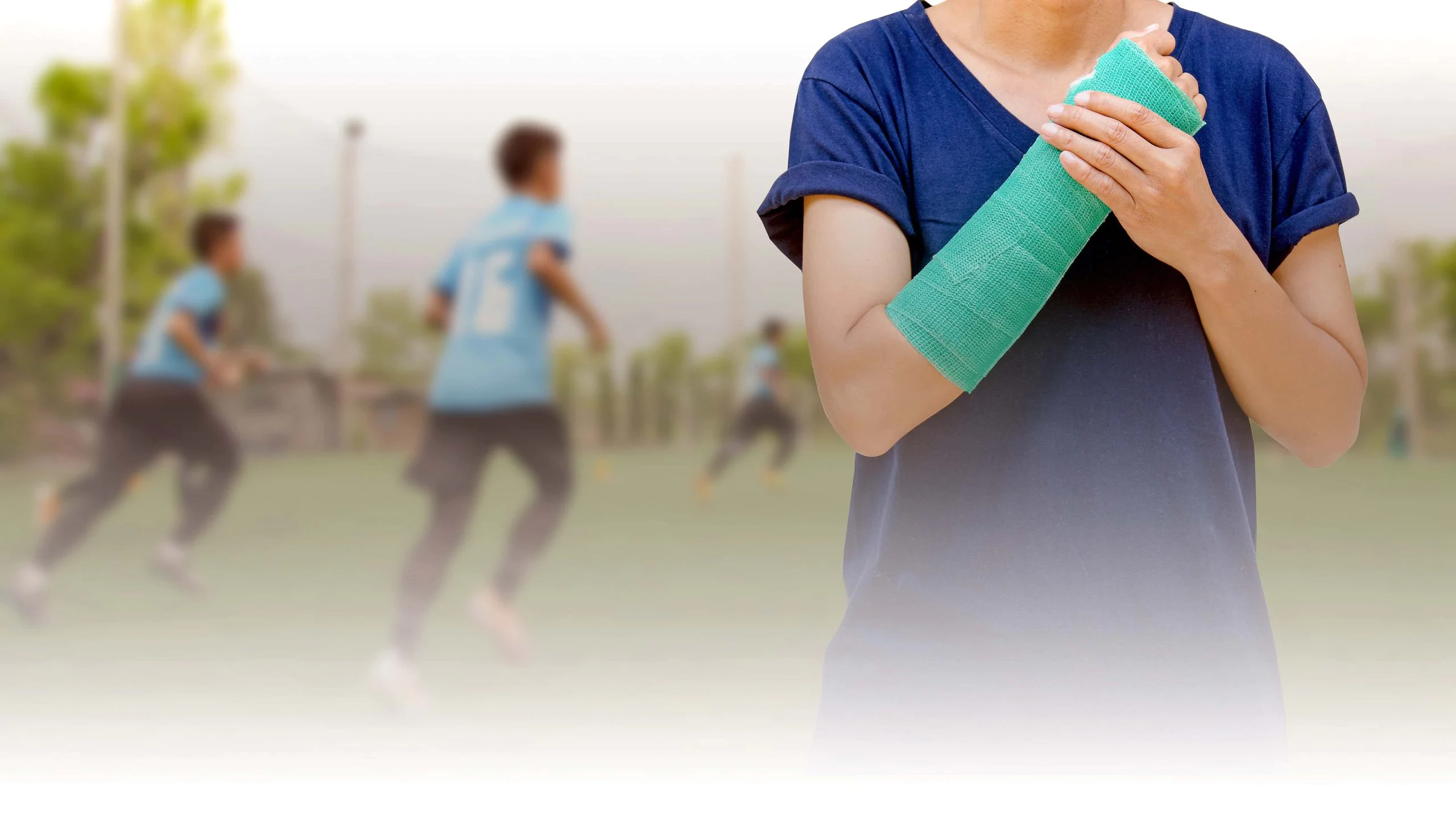 An average of 3.5 million children and teenagers are injured each year, according to a study by Stanford Children's Health. The same study shows that one third of all injuries that occur during childhood are sport-related. 
If your child is injured from participating in sports, you may wish to pursue compensation for medical bills and other damages. But navigating the legal intricacies of a child sports injury lawsuit can be tricky. 
How Do Child Sports Injuries Occur?
It's a fact of life that child sport injuries will inevitably occur, either on the playground or in regulated sports leagues. In most cases, kids' sports injuries happen either when a child is careless or over the course of regular play.
According to Stanford Children's Health:
The most common sports injuries among children include sprains and strains

Contact sports such as football typically produce higher numbers of injuries
Estimated injury statistics from the same source indicate that in 2009 (for kids aged 5-14):
215,000 kids were treated for football injuries

200,000 kids were treated for bicycling injuries

170,000 kids were treated for basketball injuries

110,000 kids were treated for baseball injuries

66,000 kids were treated for skateboarding injuries

20,000 kids were treated for hockey injuries
While the majority of child sports accidents are just that – accidental – many of them may be a result of negligence, or even malicious behavior. For instance, sometimes kids become aggressive or hostile to one another and may fight while on the field. In other cases, coaches may coax players into improper or overly-hostile behavior against one another. 
Furthermore, traumatic brain injuries from concussions are sustained frequently in high-contact sports such as football, which can lead to life-threatening complications. If children aren't removed from play after receiving a concussion, they may sustain additional concussions and suffer even more as a result of long-term damage to the brain.
In some cases, child sports injuries can be even more unfortunate and result in permanent paralysis or loss of playing potential. For kids who planned on a career in sports, this can be particularly devastating.
Child Sports Injury Statistics
The Center for Disease Control (CDC) and Stanford Children's Health provide some insight into the frequency and age ranges most affected by child sport injuries.
Sports injuries in general are pretty common, with nearly 3.5 million sports-related injuries reported every year

Approximately one-third

of these injuries are sustained by kids aged 14 and younger

The leading causes of death from a sports-related injury are brain injuries

More than 2

.6 million children aged 19 and younger

are treated in emergency departments for sports/recreation-related injuries

Sports-related injuries occur most often to kids aged between 5 and 14 years old
The CDC data shows that kids who aren't yet fully developed carry the highest risk for sustaining sports-related injuries. In particular, older kids and pre-teens are the most at-risk groups for sports injuries of all kinds—especially for brain injuries. This may be because of their lack of physical development or coordination.
Most Common Sports Injuries in New York (Ages 19 and Younger)
Head injuries are particularly prevalent and dangerous, especially with young children

The

CDC reports

that an average of 270,000 children under the age of 17 are treated for nonfatal traumatic brain injuries every year

4,000 New York children

aged 19 and younger are treated at hospitals for traumatic brain injuries related to sports

50% of brain injuries

are sustained during bicycling, skating or skateboarding

Most severe injuries occur during individual sports

Highest rates of injuries are in contact sports (i.e. football)

Most injuries occur during practice (62%) as opposed to actual games
What to do After a Child is Hospitalized for a Sports Injury
If your child or another person's is hospitalized for sports injury, you should immediately begin working with healthcare providers to ensure that the child is treated properly. In many cases (particularly with traumatic brain injuries), rapid medical responses are vital.
However, if the child is stable, you may wish to investigate the cause of the injury and look into the factors that played a role. Remember, most sports-related injuries occur during practice instead of during games.
Who is Liable for a Child Sports Injury Lawsuit?
When a child is registered to participate in a sport, parents or legal guardians are typically required to sign a waiver that has a caregiver "assume the risk" of any sports-related injuries. In a nutshell, assuming risk means that a school district or sports organization isn't liable in the event of an injury or accident. This, however, does not necessarily mean that a lawsuit cannot still be filed under certain circumstances.
If a child is injured during sport-related events due to unlawful or illegal activity, negligence on behalf of supervisors or coaches, or as a result of deliberate and malicious violence from other players, you may be eligible for legal compensation. An experienced sports injury attorney can help caregivers determine whether injuries qualify for an injury lawsuit. 
For instance, a sports injury attorney may be able to help with understanding concussion lawsuit policies. Most states in the US (including New York) have laws that specifically outline the correct procedure that coaches and/or parents and guardians should follow in the event that a child suffers a concussion. New York guidelines for sports-related concussion treatments include:
Coaches, parents, and athletes must be educated about the signs of concussions and their potential dangers

Athletes who may have a concussion must be removed from play immediately

Athletes may only return to practice or play after at least 24 hours and after gaining permission from a licensed healthcare professional
If a coach reinstates a player who suffered a concussion in order to keep the game going, that coach can be held liable for damages in a personal injury lawsuit. Attorneys can provide advice for sports negligence or coach negligence court cases like these.
Can You Receive Compensation for a Child Sports Injury?
A sports injury lawsuit could result in compensation, depending on the level of negligence or malicious intent determined by the judge/jury. Experienced injury lawyers will do all they can to highlight the ways in which a malicious or negligent party is at fault for a given injury.
If you or someone you know has suffered from a sports-related injury, you may be eligible to receive compensation for the following:
Pain-and-suffering damages (i.e. compensation for pain suffered by the injury victim)

Costs for past and future medical bills

Costs for ongoing expenses or medications

Loss of potential/income – for instance, if a sports injury causes a player to be paralyzed
Contact a child Sports Injury Attorney in New York
Child sports injury lawsuits are complex and damages may be difficult to prove in this type of case. Testimonies may vary, evidence could be hard to find, and kids may not know who to trust. If you need good legal representation at your child sports injury lawsuit, consider contacting Sobo & Sobo. 
With over 50 years of legal expertise helping clients throughout the Hudson Valley and New York City, the attorneys at Sobo & Sobo know what it takes to win any case involving child sports injuries. Contact them online for a free consultation or call 855-468-7626 to speak with a child injury attorney today.