How Contingency Fees Work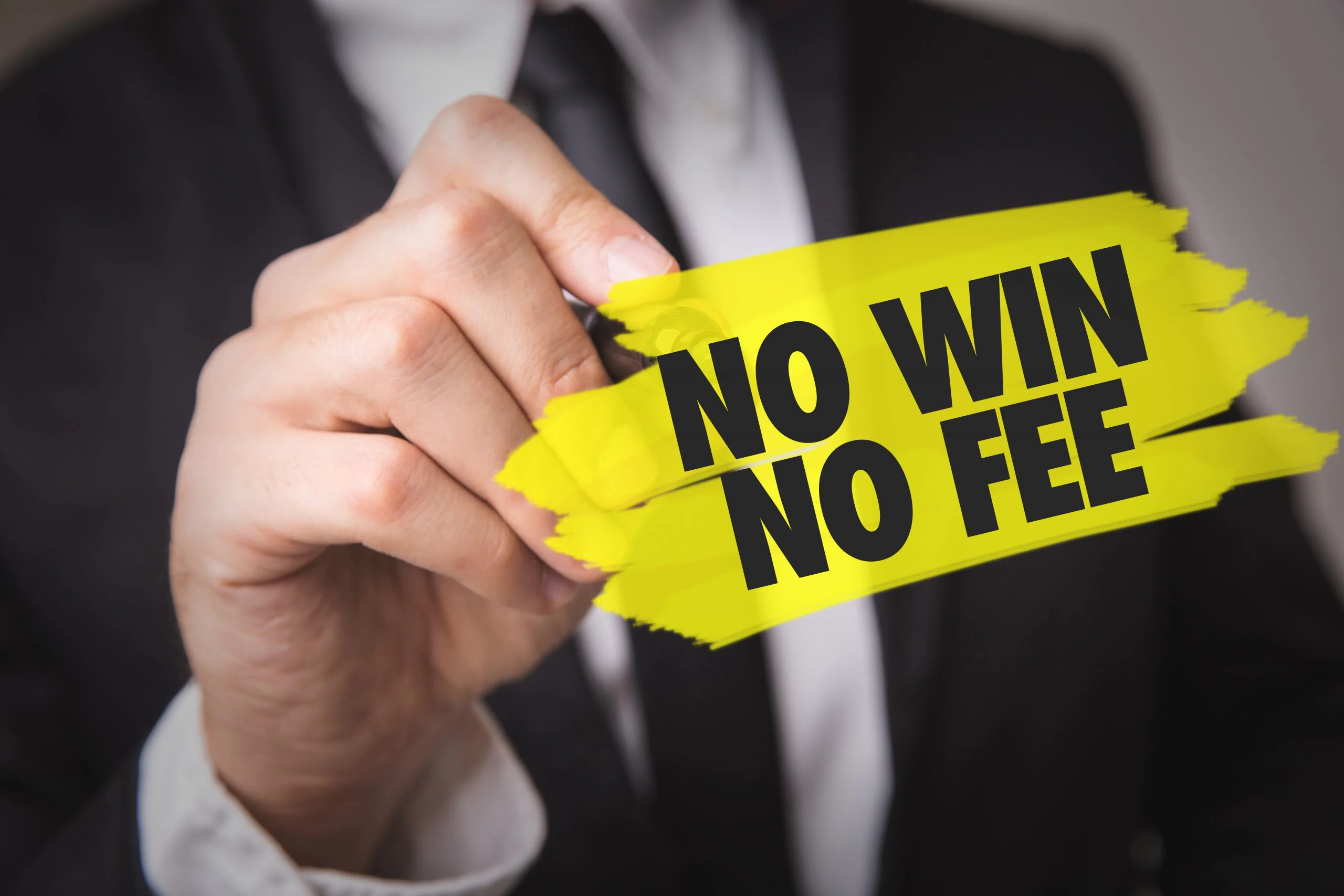 A contingency fee is a form of payment for something where money is due only if the product or service is successfully delivered. In the case of a personal injury complaint, payment to a client's lawyer for legal services is owed only if an award is made to the client for damages.
So, the legal fee is contingent (or dependent) upon the recovery of funds and is paid from those recovered funds. It's sometimes known as a no-recovery, no-fee agreement.
In personal injury law, contingency fee payment terms are established in an agreement between a client and their legal team before the firm begins working on their case.
How Do Contingency Fees Work in Personal Injury Cases?
Different personal injury law firms handle contingency fees in different ways. Some base their contingency fees on the hours an attorney spends working on a client's case, and the variety of services needed to succeed in winning a settlement. Still, the fee is due only if a settlement is won.
Others, like Sobo & Sobo, only request a contingency fee in the form of an agreed-upon portion of a client's eventual settlement. This means that personal injury clients never need to pay out of pocket or worry about additional fees arising throughout the legal process.
This also means that personal injury clients at Sobo & Sobo do not pay any fees to the firm unless they win, as their contingency fees are only based on a portion of their settlement.
Everything Included in a Contingency Fee Agreement
Contingency fee agreements must include the following:
How the fee will be determined
Any expenses that are the client's responsibility
Any other mandates upon the client
Contingency fees are typically part of what is known as the retainer agreement,  or, the contract detailing the obligations between client and attorney.
When Are Contingency Fees Discussed?
Contingency fees are discussed after an attorney decides they feel they will be able to successfully take on a client's case, and the client decides that the firm is the right fit for their needs. This is a conversation that typically occurs during a client's initial consultation.
In this meeting, a client will discuss the facts of their case and details related to it with an attorney. They will estimate the value of the client's case, discuss how their services can help them succeed, and tell them what they can expect regarding possible drawbacks to avoid, and opportunities to maximize an eventual settlement.
Some personal injury firms request that prospective clients pay fees for this initial consultation, before deciding on whether or not to hire an attorney. Sobo & Sobo, however, offers free consultations to all personal injury clients, regardless of whether or not they decide to use the firm's services.
This free consultation, together with their "you-don't-pay-unless-we-win" policy, provides a no-risk, no-obligation environment for personal injury clients.
H2 Typical Contingency Fees for Personal Injury Cases
Often contingency fees amount to around one third of the client's award (typically between 20-50%). This percentage is discussed and agreed upon during a client's initial consultation.
Medical bills
Lost income from time spent out of work
Other damages, pain and suffering
H2 Benefits of Sobo & Sobo Contingency Fee Terms
Clients who have just sustained a major injury typically are not prepared to pay out money to hire an attorney. With Sobo & Sobo, they never have to.
This helps clients alleviate the pressure of having to pay for legal services while being out of work, struggling to keep up with medical expenses, and struggling with the physical and emotional pain of an injury.
Do Contingency Fees Pose a Risk for Attorneys?
Attorneys do not accept every personal injury case. Before taking on a case, the attorney will consider its merits. They will examine the specifics of a client's unique situation to first estimate the value of the case, and their chances of winning either a negotiated settlement or – if necessary – in court.
When an attorney accepts a personal injury case, that typically means they have assessed the risks and opportunities of a case and feel they can win a settlement that pays for their client's damages.
This means that the greatest share of risk is the attorney's and assures clients that they have a reasonable chance of winning their desired settlement.
Schedule a Free Personal Injury Consultation Today
Contingency fees make it easy for clients to take legal action without financial circumstances holding them back.
Contact us online, or call 855-468-7626 to schedule your free consultation to discuss your case, our approach to contingency fees, and any other questions or concerns you may have.