Spinal Cord Injuries: Lawsuits and Settlements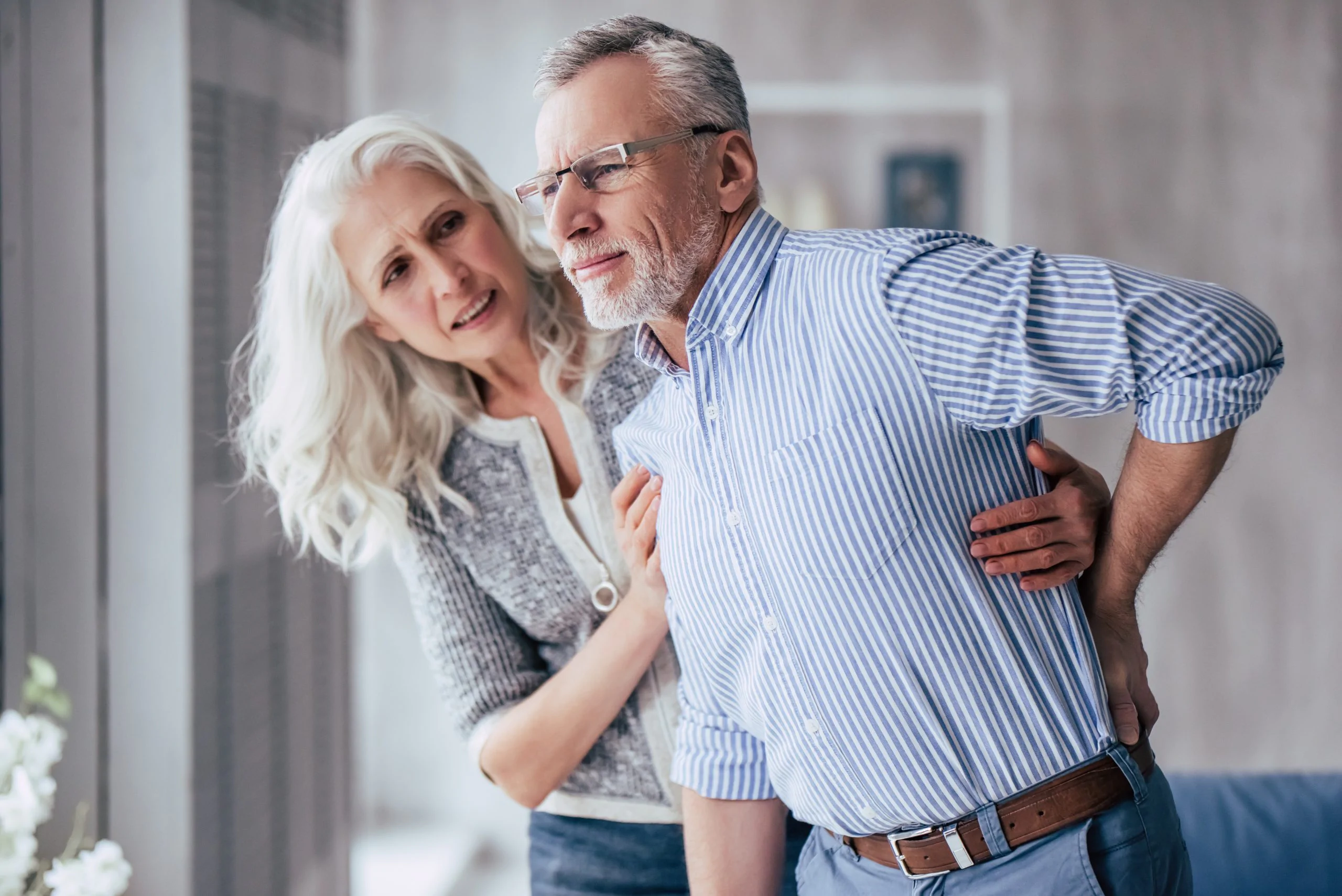 The spinal cord is the central nerve pathway for the entire nervous system. If spinal tissue or vertebra are damaged, nerves may not properly translate brain signals, resulting in loss of sensation and motor control. These injuries can affect not just back movement and flexibility but also control over one's body. Because damage to the spinal cord can affect every aspect of life, these injuries are among the most severe.
Victims that suffer spinal injuries caused by another's negligence may be eligible for legal compensation for their pain, suffering and other damages by filing a personal injury lawsuit.
Types of Spinal Cord Injuries
There are four main types of spinal cord injuries (SCIs):
Cervical spinal cord injuries

result in loss of functionality in the arms and legs, often causing quadriplegia

Thoracic spinal cord injuries

can cause severe symptoms in the chest and legs, which may result in paraplegia

Lumbar spinal cord injuries

affect the vertebra in the lower spinal cord and may lead to loss of functionality and sensation in the legs and lower pelvis

Sacral spinal cord injuries

affect vertebra running from the pelvis to the very end of the spinal column and may result in loss of function in the legs and hips
Any type of SCI can be serious and result in significant loss of daily functionality, quality of life, and long-term medical issues. 
In the worst cases, SCIs can cause paralysis. But any type of spinal cord injury can be painful and debilitating to some extent.
New York State Spinal Cord Injury Statistics
According to the Spinal Cord Injury Research Board, approximately 1,100 New York residents suffer traumatic SCIs each year.
Furthermore, nearly 288,000 United States citizens are currently living with paralysis as a result of one or more traumatic spinal cord injuries. Many of these SCIs occurred due to preventable and common causes.
Most Common Causes of Spinal Injuries
The following are the most common causes of spinal injuries in New York, according to the National Spinal Cord Injury Statistical Center:
Vehicular accidents

. Certain types of accidents, such as t-bone accidents or head-on collisions, may have a higher likelihood of causing a spinal cord injury due to whiplash and intense force being applied to the spinal cord

Trip or slip and fall accidents,

which most commonly occur on slippery floors, sidewalks, and hazardous work environments 

Intentional violence. Most spinal cord injuries suffered in this way occur due to gunshot wounds, when bullets hit spinal tissue or vertebrae

Sports or recreational activities accidents or recreational activity accidents

Medical or surgical accidents,

such as in cases where medical malpractice takes place
A victim of a recent spinal injury should identify the cause of their SCI so they can press a successful lawsuit and receive the compensation they need to recover.
Filing a Spinal Injury Lawsuit
Spinal injury lawsuits are a necessity for almost all victims of these injuries. The high cost of treatment and living with SCIs can be extreme, even for financially stable individuals.
For instance, the average stay in a spinal cord injury rehabilitation unit is 31 days, according to The Journal of Spinal Cord Medicine. On average, SCI victims spend:
Over $550,000 in first-year treatment expenses for paraplegics (those who suffer loss of movement and sensation in their legs)

Over $1,100,000 in first-year treatment expenses for quadriplegics (those who lose sensation and movement in all of their arms and legs)

The average lifetime costs for paraplegics who are disabled at the age of 25 are well over $2 million
Thus, it is often imperative for spinal injury victims to press a lawsuit against any responsible parties so they can pay for these medical expenses and other matters.
There are a number of factors that will affect the value of a lawsuit settlement and whether a lawsuit will be successful overall. For example, the severity of injuries sustained can determine whether a spinal injury victim receives enough money to pay for medical expenses and ongoing care costs, such as mobility equipment or physical therapy.
Furthermore, available evidence will determine whether a lawsuit is successful and whether a negligent or guilty party will be on the hook for spinal injury costs.
Personal injury and medical malpractice lawyers can assist spinal injury victims in securing the evidence they need to prove negligence or malicious intent. In a car accident, for instance, a spinal injury victim and his or her attorneys will need to prove that:
Their spinal cord injuries were a direct result of the car accident, and not a result of other pre-existing conditions

The car accident was caused due to direct negligence on the part of another driver

The car accident could have been prevented if the other driver had acted differently
What Settlements Can One Expect from a Spinal Injury Lawsuit?
*Sobo & Sobo does not cite actual settlement values for our clients' cases, even anonymously, for reasons of privacy. From time to time we may include publicly available individual case histories and ranges of general, US settlement values that are published by reliable sources. These, however, should not be interpreted as representing Sobo & Sobo cases or suggest future outcomes at Sobo & Sobo.
A successful spinal injury lawsuit may award compensation to the victim based on a number of losses or expenses.
Economic damages may be awarded in order to pay for past and future medical bills, as well as any lost income or diminished earning capacity on the part of the victim

Non-economic damages may also be awarded. These are sometimes called general damages and cover any non-monetary losses, including pain and suffering, emotional distress, and loss of consortium

Loss of consortium damages are intended to compensate victims' families or loved ones if injuries are so severe that regular companionship is impossible

Punitive (intentional) damages in the event that the at-fault party is proven to have been malicious or more than negligent
In New York alone, there have been many notable verdicts and settlements in various spinal cord injury cases. Here are some examples of spinal cord injury lawsuits that were won in New York: 
A Brooklyn worker who fell on the job and suffered spinal cord injuries as a result received a settlement of well over $7 million at the end of his lawsuit.

A Putnam County employee who suffered a cervical spinal fracture that resulted in quadriplegia. The employee received a settlement of over $6 million.

A laborer who fell while at work in Astoria, Queens resulted in a $4,600,000 settlement.
Contact New York Personal Injury Attorneys Today
Sobo & Sobo is well equipped and ready to assist spinal injury victims today. With their legal expertise and drive to help victims acquire the compensation they need and deserve for their injuries, they can help every victim secure as large of a settlement as possible. Contact them today for a free consultation.