What You Need to File an Accident Claim in New York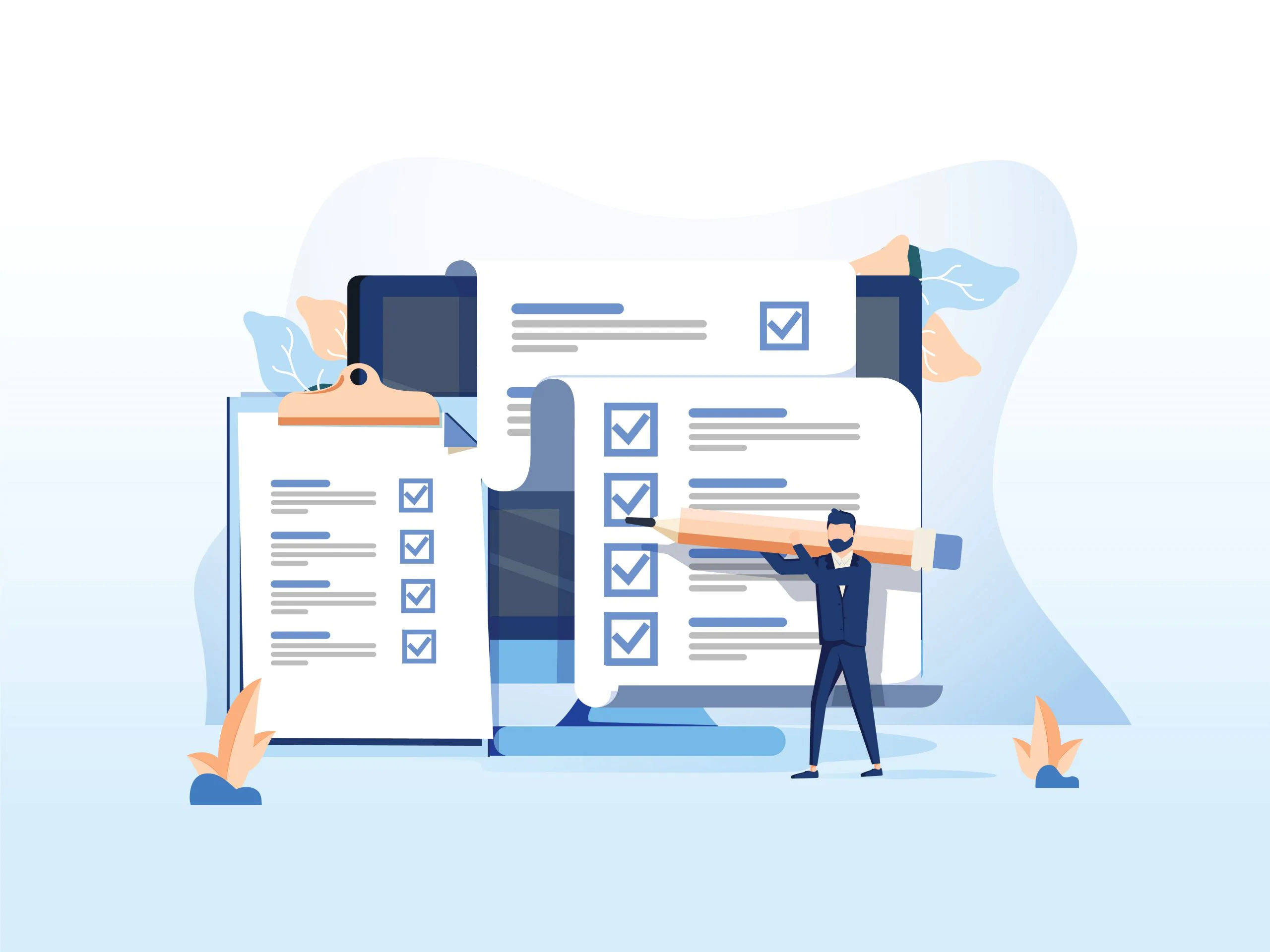 When injured by someone else's negligence, knowing what to expect while pursuing a claim can bring much-needed peace of mind. Understanding what a civil court case consists of is important for anyone attempting to navigate the complex legal system. Cases can be filed by an individual or an attorney on his or her behalf. Either way, becoming familiar with the legal process ahead of time is beneficial for clients who are considering filing any kind of accident lawsuit. 
Every personal injury case is different. What's more, there are too many variables involved in each to allow for even general rules of thumb regarding any claim. However, this article will describe the essential documents and requirements that drive all personal injury cases. Rest assured, none of these steps need to be taken by clients on their own. A personal injury attorney can help every step of the way.
Where to File an Accident Claim
First, clients should understand where to file their claim. The New York Unified Court System consists of a variety of courts that hear different kinds of cases. A plaintiff (the person suing – usually the injured party) has the option of filing in the New York City Civil Court, the New York City Supreme Court, or federal court.
New York City Civil Court has jurisdiction (authority to rule) over civil cases for claims of

less than

$25,000

. 

The Supreme Court has the authority to hear any kind of case but generally only hears cases for claims

more than $25,000

. If a case is expected to exceed $25,000, it will be filed in one of the five Supreme Court locations in New York City (Bronx, Brooklyn, Manhattan, Queens and Staten Island all have a Supreme Court).

United States District Courts are only used for personal injury matters when a case involves a question of federal law, or if suing a resident of another state.
Statistically, most claims settle before trial, but claims that proceed to trial are mostly heard in civil court.
Filing a Negligence Claim Resulting in Personal Injury
Every lawsuit starts with papers that tell the court and the opposing side what the case is about. All legal papers must be typed or neatly printed in black ink on 8.5×11-inch paper, using one side of the paper only, and stapled together. The papers must be filed by giving them to the court. Some courts and case types allow you to file over the internet.
The following is a layout of a typical personal injury claim process in civil court:
Summons and Complaint

:

New York State law requires the filing of a summons and complaint to formally serve the defendant notice that they are being sued. The complaint is a concise statement of the claim and any damages being sought by the plaintiff. The summons is a document that officially notifies the defendant of the claims while informing them of the 20-30 days during which they must respond. The court will

collect a fee

after applying for a summons and assign the case an index number.

Affidavit of Service: The court clerk has

resources and information

to guide how to serve a summons. A plaintiff

cannot

serve their own summons to the person or entity they are suing. However, anyone uninvolved in the case who is over the age of 18 can serve a summons. Whoever serves the copy of the summons must fill out an Affidavit of Service, and have it notarized and returned to the Clerk's Office where the action was brought. The party being sued has 20-30 days (depending on method of service) to appear in court and file an answer.

Answer:

The answer

is the defendant's written response to the Complaint and is filed as proof of service. New York Law requires he or she respond separately to each paragraph of the complaint. If the defendant does not respond to a paragraph it is deemed an admission of whatever allegations that paragraph states.

If a plaintiff does not receive a court date within three weeks of the deadline for a defendant to answer, he or she needs to

mail an additional copy to the defendant

marked "Personal and Confidential." After a second attempt with no answer, an

inquest may be filed (using this form

)

. An inquest is a non-jury trial without the accused being there due to lack of response. A plaintiff must bring evidence and witnesses to court and present the claim for the judge to decide what dollar amount of damages he or she is entitled to, if any.

Pretrial and Discovery: The next step is for both sides to collect and send each other information about the case to prepare for trial. This phase involves talking to witnesses, taking pictures, or gathering certified copies of records. Formal discovery isn't filed with the court but there are rules to follow and the process requires that the parties show their evidence to each other before the trial if asked to do so. Some forms exchanged during this phase are:

Interrogatories:

Numbered questions that are answered, notarized, and sent back within 20 days. 

Depositions:

Also called an Examination Before Trial, is an informal hearing where both parties are asked questions under oath by the other side. The questions and answers are transcribed into a document. 

Subpoenas:

Forms that require one side to give records to the other side to inspect or that requires a person to testify.

Request for Judicial Intervention: A lawsuit is in existence upon filing and service of a summons and complaint, but up until this point the court's only role has been to issue an index number and store filed documents. The court will only learn about the case when a party files a "Request for Judicial Intervention Form" and pays another fee. This document triggers the court's actual entry by assigning a judge to the case.
Note of Issue: This document lets the court know that all discovery is complete, and that the lawsuit is technically ready for trial. There is another filing fee before the clerk issues a calendar number and the wait begins. When the case is finally called, there is a pre-trial conference where the judge asks the defense attorney what their position is and whether this is a chance the case can be settled prior to trial. Statistically, most injury cases settle before trial.
Enter Judgment: Any money judgment received after a court appearance is not enforceable until the judgment is entered by the clerk. To do this:

Return to the clerk of the court where the case was filed and heard

Bring receipts for all expenses paid while prosecuting the case (such as filing and service fees)

The clerk will calculate and enter judgment. Make copies and keep the judgment in a safe place, as it will be needed when trying to enforce the judgement. 
Legal Checklists for Different Types of Accidents in New York
Certain accidents and circumstances will have additional requirements when making a claim. Before following through with a personal injury claim, as outlined above, it's a good idea to make sure all necessary steps and procedures are completed. 
What You Need to File a Car Accident Claim 
Evidence collected from the scene after calling 911 and receiving treatment for injuries. This includes preserving copies of police reports, witness statements, photos and videos of the scene, weather conditions, traffic and street signs, etc.

Report the accident to the appropriate insurance company as soon as possible

Form MV-104

to the DMV: any accident resulting in an injury or death, or $1000 of damage or more MUST report it to the DMV

within 10 days

. 

File No-Fault Claim

: There is a

30-day deadline

to file this in order for injuries to be covered by NY insurance minimums

File Notice of Claim

with the City of New York: (if applicable) there is a

90-day deadline

File a personal injury lawsuit: There is a three

-year deadline

for injuries and damages exceeding No-Fault coverage
What You Need to File a Worker's Compensation Claim
What You Need to File a Medical Malpractice Claim
Evidence proving doctor-patient relationship existed, the doctor was negligent, the doctor's negligence caused the injury, and the injury led to specific damages.

File a lawsuit

within

two years and six months

from date of malpractice or at the end of a continuous course of medical treatment during which the act causing the injury occurred.

Certificate of merit must be filed declaring that a medical expert reviewed the medical records and determined the claim has merit. This certificate is usually filed with the initial complaint, but extensions can be granted for up to 90 days after the defendant is served.
What You Need to File a Premise Liability Claim
Documentation of injury and evidence of lawful presence/reason to be on the property at time of incident.

Evidence that the owner, manager and/or employees of the property had a responsibility to

keep their premises safe

.

Evidence that the owner and/or manager breached a duty of care by knowing about the dangerous condition, or should have known, and failed to fix it.

Evidence of a direct connection between the breach and the injury it caused. This includes photos of the scene and documentation of all medical services received.

File a personal injury lawsuit

within three years

of the accident.
What You Need to File a Product Liability Claim
Evidence of medical treatment for injuries sustained from the product. Keep medical records from any immediate and ongoing treatments.

Preserve the product for examination by expert witnesses later. This means keeping any

defective medicine

, food, or a totaled vehicle, even if it means paying for storage.

File a personal injury lawsuit

within three years

of injury.
Call Sobo & Sobo for Help with Your Claim 
With over 50 years of experience winning personal injury cases for clients across New York City and the Hudson Valley, the attorneys at Sobo & Sobo know how serious injuries can impact someone's life. When an accident happens, healing and returning to normal life should always take priority. You can feel confident with the Sobo & Sobo team handling the rest.
Contact Sobo & Sobo today to set up a free initial consultation. There are no fees or payments until you receive compensation. Working with our team is risk-free and we are ready to help you. Call 855-GOT-SOBO, contact online, or visit one of our office locations today.