Landlord Negligence Lawyers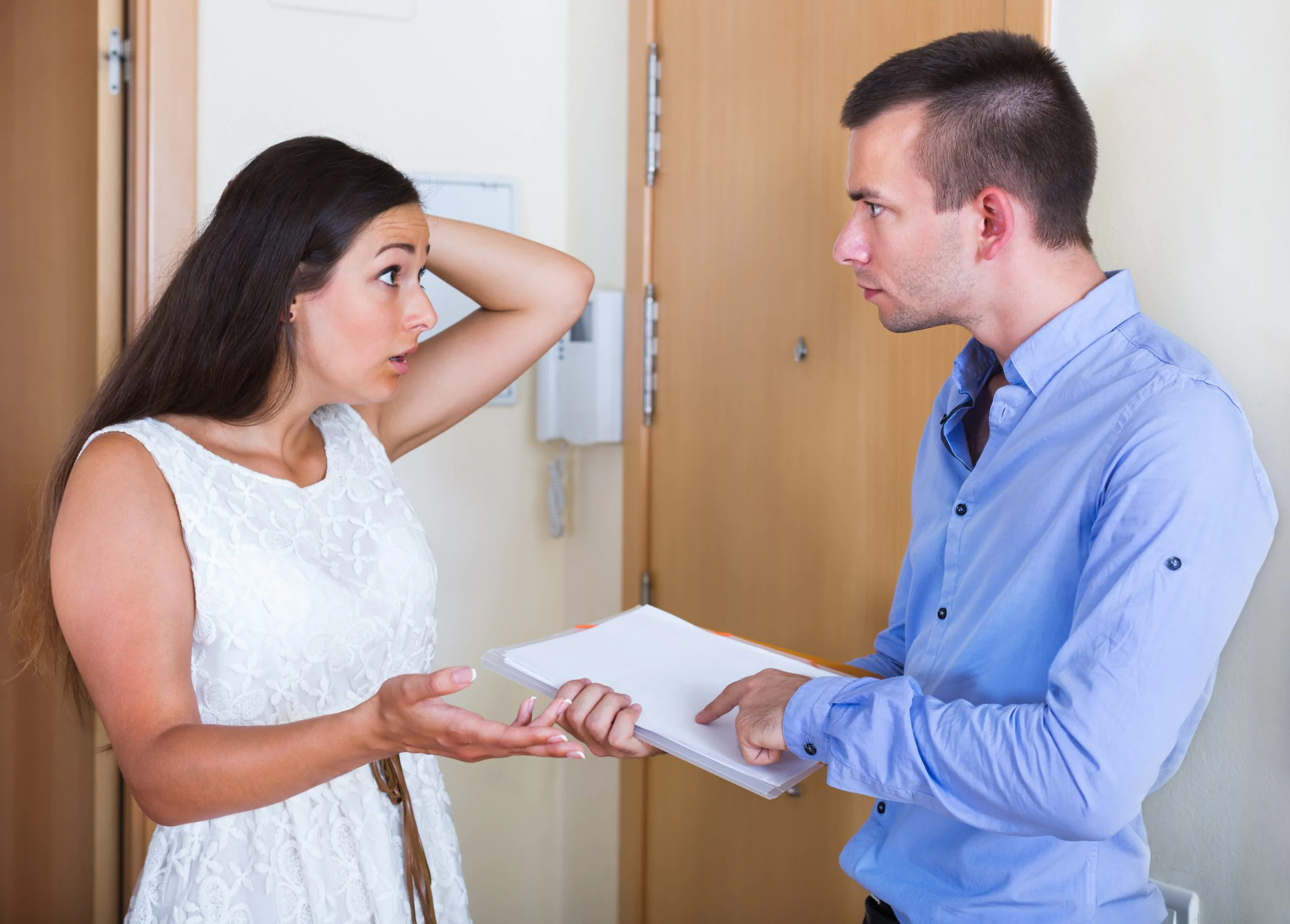 When tenants become injured or ill due to landlord negligence, they may be eligible to file a premises liability lawsuit. Landlord negligence occurs when the owner of a rental property violates the housing, health, and safety codes imposed on them by their state of residence.
The landlord negligence attorneys at Sobo & Sobo have over 50 years of experience winning settlements for tenants who become victims of landlord abuse across New York, New Jersey and Chicago, IL. Victims can speak with tenant attorney in a free consultation by calling 855-468-7626 or by scheduling an appointment online. 
Examples of Landlord Negligence
Landlords are legally obligated to ensure that their properties are kept safe. Tenants may sue their landlords if property negligence results in injury, illness, property loss, emotional distress, and relocation due to poor living conditions. Types of landlord negligence include:
Structural Shelter Failure
Landlords are required to make immediate repairs to any structure that threatens the health and safety of the tenants within. If they do not take action after being notified of the following types of structural failures, they may be found liable for resulting damages:
Collapsing roofs
Holes in walls, roofs and windows
Loose stairs and banisters
Black mold growth
Rodents living in the walls of the rental property, or within the home itself
No fire escapes
Basements and cellars of multiple dwellings may not be occupied unless the conditions meet their state's minimum requirements for light, air, sanitation and egress
Lack of accommodation for disabled tenants including handicap elevators, and allowing seeing-eye dogs—even if their properties have a no-pets policy. Failure to do so is considered housing discrimination by state law 
Damaged, uneven and slippery floors both inside the apartment, as well as at entrances and exits to the building. This can include slippery floors due to ice and snow, which landlords are required to clear to avoid the possibility of slip and fall injuries
Utility Defects
Landlords are required by law to perform property routine maintenance avoid the following hazardous utility defects on their properties:
Malfunctioning water heaters
Faulty carbon monoxide smoke detectors
Poor electrical wiring, which can result in fires
Owners must provide adequate heat, hot and cold water, and lighting to all tenants
During the months of October 1st to May 31st, between the hours of 6am and 10pm, if the outside temperature is below 55 degrees fahrenheit, owners must heat apartments to at least 68 degrees Fahrenheit. Between 10pm and 6am, if the outside temperature falls below 40 degrees fahrenheit, owners must heat apartments to be at least 55 degrees Fahrenheit
Low lighting and broken bulbs, which can result in tenants being unable to see obstacles and hazards. This is especially dangerous in areas such as stairwells, hallways with obstructions, and entrances and exits to buildings.
Poor Security
If landlords fail to provide adequate security measures for their tenants, they may be held liable for any resulting damages in a premises liability case. Landlords are required to provide locks for the entrance and exit doors for every rental property.
Additional measures must be taken if landlords are aware of the need for heightened security. This can include additional security systems installed on all entrances to rental properties, as well as cameras, and security guards.
If a lack of security results in tenant injury, such as those who fall victim to crimes including robbery and assault, landlords may be held liable for damages in court.
Before You File a Landlord Lawsuit
Before filing a lawsuit against a landlord, it is in the tenant's best interest that they contact their landlord at least once to notify them of what they expect their landlord to accomplish in order to ensure their safety. If a landlord is unaware of the hazards, poor structural maintenance, lack of security, or any other housing violation, they are likely found to be innocent of any charges in court.
However, landlords that are alerted to any changes that need to be made to comply with their state's housing codes, but fail to take action, are highly likely to be found liable for damages. In these circumstances, tenants can contact a premises liability attorney in order to ensure maximized compensation for all resulting damages, pain and suffering.
Benefits of Hiring a Tenant Lawyer
Unfortunately, victims of landlord negligence are not likely to succeed in suing the owner of a rental property without professional legal representation. This is because landlords are typically well aware of the legal risks they've taken by failing to act in ensuring tenant safety, and have well-established legal teams on standby that specialize in helping them out of any related circumstance.
Tenants, on the other hand, typically have little knowledge of landlord-tenant law, and therefore are likely to fail in proving their innocence, and negligence on behalf of the property owner. Attorneys with experience in rental property accident cases can ensure tenants have access to the resources necessary to maximize their chance of successfully suing their landlords.
Landlord Lawsuit Settlement Amounts
Compensation for distracted driving accidents vary based on accident details and the total costs incurred. Details that affect the amount of compensation owed to a tenant in a successful landlord lawsuit include:
The severity of injury or illness that resulted from landlord negligence
The amount of past and future medical expenses related to the accident
The amount of past wages lost due to being out of work, as well as expected loss of future income
Damages due to pain and suffering
Damages due to loss of ability if the victim was paralyzed or permanently injured in some way
If landlord negligence resulted in a loss of property, tenants may be compensated for the price of rent and relocation costs
Landlords will often offer tenants compensation in order to avoid the legal system, and being found liable for damages in court. Tenants should be aware that any amount offered by landlords and insurance companies are typically significantly lower than settlements won in premises liability lawsuits.
Clients who file landlord lawsuits with Sobo & Sobo are often awarded with settlements many times larger. This is because settlement amounts are determined by court officials to act in the best interest of victims, and improve their quality of life.
Contact a Landlord Negligence Lawyer
If you or someone you know was injured or fell ill due to landlord negligence, contact the premises liability attorneys at Sobo & Sobo online for a free consultation, or call 855-GOT-SOBO. At Sobo & Sobo we have over 50 years of experience helping victims win settlements for rental property accidents across New York, New Jersey and Chicago, IL.