Injured On The Job? Your Story Matters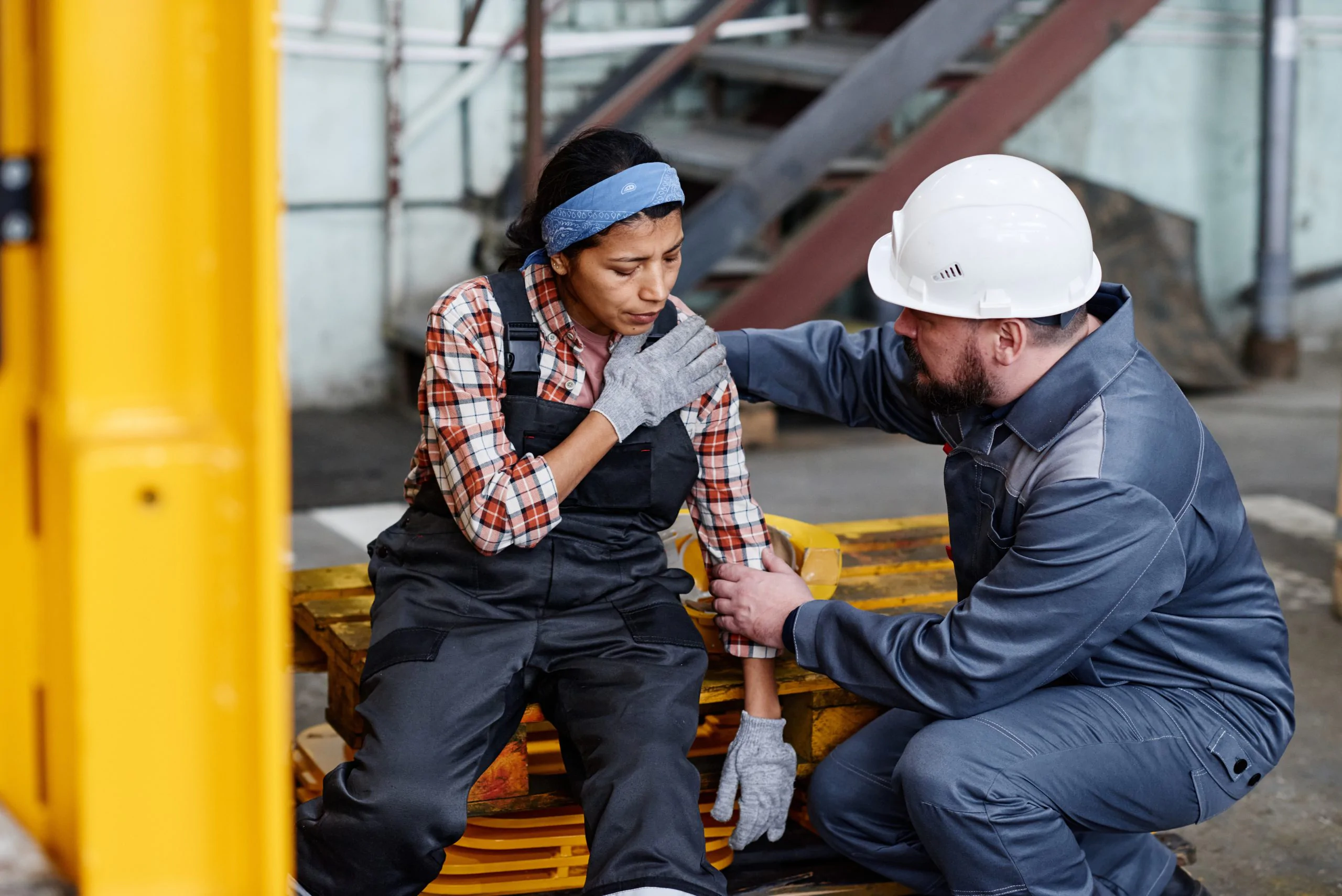 As you head into work each day, you trust that your employers are going to provide a safe and productive environment so that you can get your job done. You assume that you will receive proper training, that the equipment you use will be properly maintained and that every proper safety precaution is being taken. Unfortunately, these conditions are not always met. In a typical year, more than six million work-related injuries occur in the United States. Some work-accidents don't just happen. A recent study revealed that 90 percent of organizations do not comply with OSHA (Occupational Safety and Health Administration) standards.
Work Related Injuries
Work-related injuries have the potential to make you miss work, may require medical treatment or surgery, and could even lead to a permanent disability. Luckily most New Yorkers who are injured on the job are eligible to receive workers' compensation benefits which will pay for your medical care and provide cash compensation. Unfortunately, the process of receiving your benefits can often be long, confusing and are sometimes hindered by employers. This is why contacting an experienced work injury attorney is an important step. The entire team of lawyers and paralegals at the Law Offices of Sobo & Sobo genuinely care about each client and are committed to helping them receive the compensation they deserve.
Do I Qualify for Workers' Compensation?
Workers' compensation does not just offer benefits for those who have suffered a sudden injury, such as a fall, it covers a wide range of injuries and illnesses. In fact, with a few exceptions, any injury that occurs in connection with work or during the course of employment is covered, whether the injury causes short-term effects, such as a broken bone, or long-term effects, such as paralysis or amputations. A few examples of the types of injuries or illness covered include:
Repetitive motion injuries such as a back injury from constantly lifting boxes
Occupational illnesses such as carpal tunnel syndrome or mesothelioma
Injuries from a motor vehicle accident while driving a company vehicle
Sprains or broken bones from slips, trips, or falls that happen on a job site
Stress-related or emotional issues such as heart disease
Injuries suffered as the result of violence at the workplace
If you are the victim of a work-related injury and are unsure if you will qualify for workers' compensation, we encourage you to give us a call. The initial consultation at Sobo & Sobo is always free. You have nothing to lose by contacting us and we believe the conversation you have during your very first meeting will leave you better for the experience.
Filing A Workers' Compensation Claim
The road to receiving workers' compensation benefits can be draining and there are several steps involved in the process.
First and foremost, be sure to seek medical attention as soon as possible.
Next, you should notify your employer right away. You only have 30 days to file a claim and the longer you wait, the more it looks like you are attempting to fake a claim.
File your claim. This includes your employer filling out some forms, providing you with a Claimant Information packet and you completing forms with your insurance company.
Follow up on your claim. Sometimes the process takes time and there can be hiccups along the way. Staying on top of where you are in the process can help it to go more smoothly.
Taking the extra step of seeking advice from an attorney is a good idea. Not only will you receive valuable legal advice, Sobo & Sobo will take care of the process on your behalf and if there are issues with your claim, we are there to help.
Help for New Yorkers Who Deserve Workers' Compensation
If you were injured while on the job or came down with an illness as a result of doing your job, you are entitled to receive the maximum amount of workers' compensation benefits available. The experienced workplace injury attorneys at the Law Offices of Sobo & Sobo understand that workplace injuries and illnesses can cause not only physical and emotional burdens, but also a financial strain. Your story matters so give us a call for your free initial consultation so we can begin the process of winning together.
After our initial meeting, we will pick up the process of filing a claim wherever you left off and keep you informed throughout the entire process. Contact us at 1-855-GOT-SOBO or visit one of our office conveniently located in New York City, Middletown, Poughkeepsie, Spring Valley, and Newburgh. If your injuries are severe and make it difficult for you to travel, don't worry, we will come to you.