Birth Injuries in New York: Lawsuits & Compensation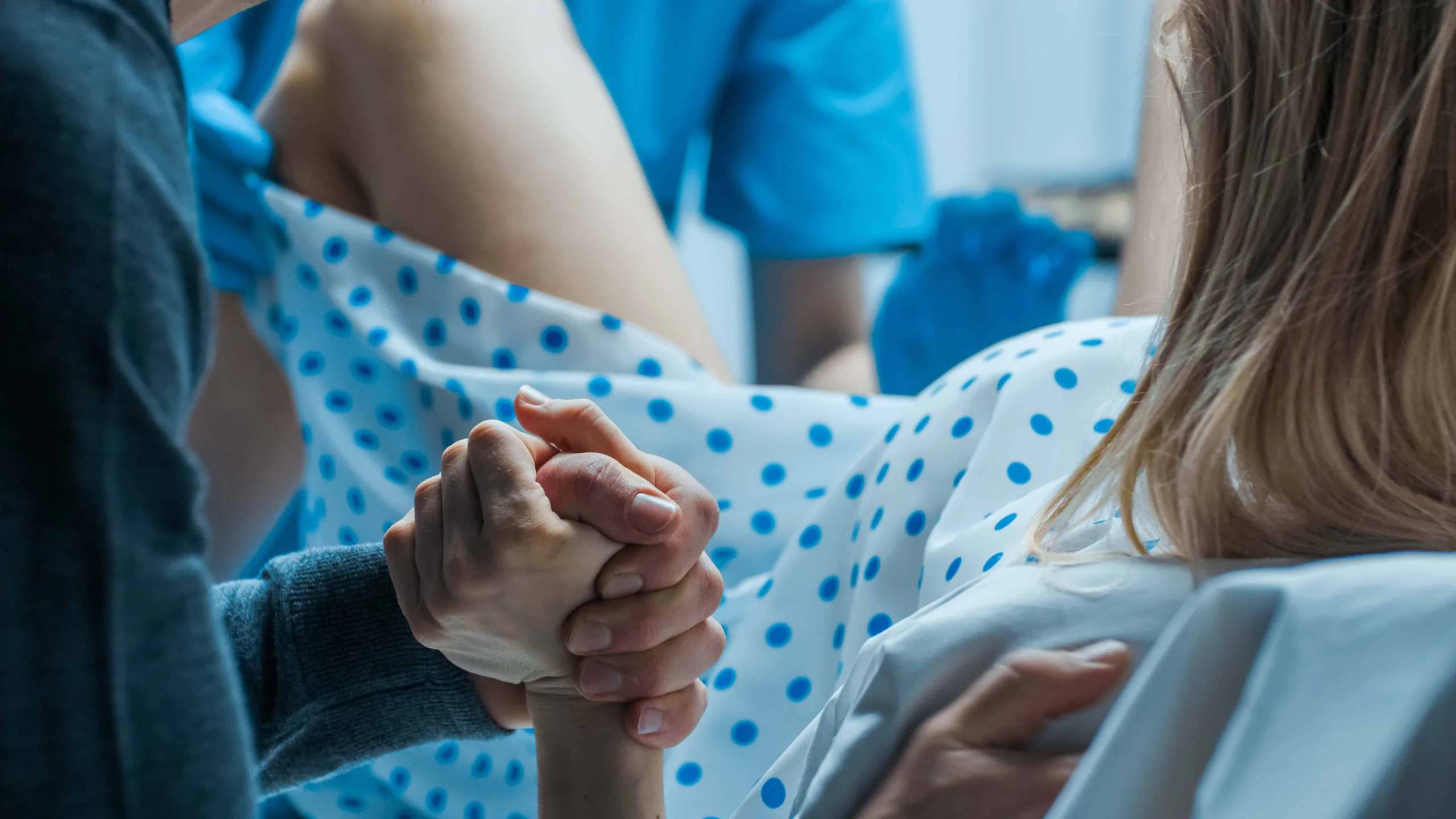 Many children are born with health issues, some serious. But the injuries that are the result of malpractice are quite different and sadly common. Every year, thousands of newborn infants and their mothers are injured as a direct result of negligent actions by their presiding doctor or medical professional. When negligence is the cause of injury, taking legal action is appropriate.
What Are Birth Injuries?
Birth injuries are not always accidents. When a mother puts her welfare and the welfare of her child in the hands of a medical professional, she's trusting the doctor or surgeon knows what they're doing and won't act recklessly or negligently.
But doctors don't always act in the mother's or child's best interest. Birth injuries often occur due to the reckless or negligent actions of the medical professional in charge of the delivery or due to other birth operations. Birth injuries can range from minor to major, and some of the most serious can have long-lasting repercussions for both mother and child.
Examples of Birth Injuries
Cerebral Palsy:

a brain condition caused by physical injuries to the skull or a lack of oxygen. This can lead to physical disabilities for the child over the rest of their lives, including developmental difficulties

Bone Fractures:

these may be caused by the improper use of vacuum tools or forceps during delivery, since infants' bones are quite fragile

Asphyxia

: this can occur when a newborn is unable to breathe for an extended period. This can lead to severe brain damage and/or physical and mental disabilities

Spinal Cord Damage:

caused by improperly positioning an infant during birth or other reckless actions

Brachial Plexus Injuries:

complications that can arise when an infant's shoulders are stuck behind their mother's pelvic bone

Erb's Palsy:

an injury to the child's nerves in the upper arm

Shoulder Dystocia:

occurs when the head and shoulders of an infant are lodged behind their mother's pelvic bone. These complications can lead to ruptures and hemorrhaging, and other injuries
Many birth injuries that affect newborns continue to cause repercussions later in life. Several of the above injuries will affect any child who suffers from them developmentally or physically long into adulthood. In the worst cases, they may even lower life expectancy or quality of life.
The Mother May Be Injured During Birth, Too
In some cases, the delivering mother may be injured during birth as a result of reckless or negligent behavior by her doctor. Potential injuries include:
Placental abruption

, which can cause the placenta to rupture and cause further complications

Gestational diabetes,

which may come about as a result of improper medication being used

Preeclampsia,

which can be caused by high blood pressure and kidney damage as a result of improper medication

Delayed and painful delivery
Improper performance of a cesarean section
There are many more injuries that may occur if a delivering doctor does not perform up to the expected standard of care. Those whose child has suffered a birth injury, as well as mothers that were injured during delivery may be able to hold the medical professional(s) or the hospital responsible through a medical malpractice lawsuit.
How Often Do Birth Injuries Occur?
According to the Healthcare Cost and Utilization Project:
Over 150,000 injuries to both newborns and their mothers occur each year that could have been prevented with proper medical care

Newborn males more commonly suffer birth injuries compared to females at a rate of 1.7 injuries per 1,000 live births versus 1.5 injuries per 1000 live female births each year

Rates of trauma that occur during a cesarean section delivery increase as women get older
Additionally, research from the Birth Injury Justice Center indicates that:
About 8% of all women giving birth suffer through prolonged labor, which is associated with later complications like maternal weight gain

Approximately 2 out of every 1,000 newborns suffer from oxygen deprivation at birth due to malpractice

About 3 of every 1,000 births are at risk for brachial plexus due to improper birthing procedures

An average of 3 children are at risk for cerebral palsy per 1,000 births due to medical mistakes made during delivery
Most birth injuries are avoidable and preventable with proper medical care. Medical practitioners must be held accountable for the injuries their patients suffer unnecessarily.
Why Do Birth Injuries Occur?
There is no doubt that some birth injuries are true accidents. But in other cases, doctors and other medical professionals may act unprofessionally or recklessly, which can endanger the lives and health of their patients.
For example, a doctor may decide to use forceps to pull an infant out of the vaginal canal improperly by rushing through the procedure. This can cause irreparable harm to the infant and/or mother.
In other cases, doctors may decide that their judgment is better than that of their patient. Some women have experienced the horror of refusing a cesarean section, only for their doctor to carry one out anyway while they were under the effects of one or more anesthetics.
Regardless of the specifics, birth injuries that are the fault of a doctor or hospital can and should be prosecuted.
Are Birth Injuries Examples of Medical Malpractice?
Yes, medical malpractice cases can be brought to court with the help of knowledgeable New York birth injury lawyers, as they directly deal with negligence or improper behavior on the part of a medical professional. Birth injuries can be thought of as a category of medical malpractice.
New York Medical Malpractice Laws
For a New York birth injury or medical malpractice case to be successful, the prosecution must show that the doctor or care provider's actions were unreasonably negligent, reckless, or incompetent. Specifically, the actions must fall below the "accepted standard of care," which is defined as what would be reasonable behavior according to other medical professionals.
Furthermore, it must be proven that the actions of the medical provider were directly responsible for the injuries suffered. New York medical malpractice lawyers will be invaluable for anyone attempting to receive justice for the wrongs done to them.
Compensation for Birth Injuries in New York
If successful, the New York birth injury or medical malpractice case can result in compensation for:
Loss of quality of life or loss of life, if the mother or infant's death was directly caused by the negligence or incompetence of the attending medical professional

Damages for pain and suffering

Costs for current and future medical bills, particularly if the birth injuries resulted in conditions requiring long-term care

Damages for lost income if the mother becomes disabled
Contact New York Birth Injury Medical Malpractice Lawyers Today
Mothers or the families of those who have suffered a birth injury should contact Sobo & Sobo's team of renowned and experienced medical malpractice attorneys in New York. They are experienced in all aspects of medical malpractice law, and can help anyone who has suffered a birth injury find closure and receive the compensation they need to manage their medical and financial recovery. Contact them today for a free consultation.