Personal Injury Cases in Rockland County, New York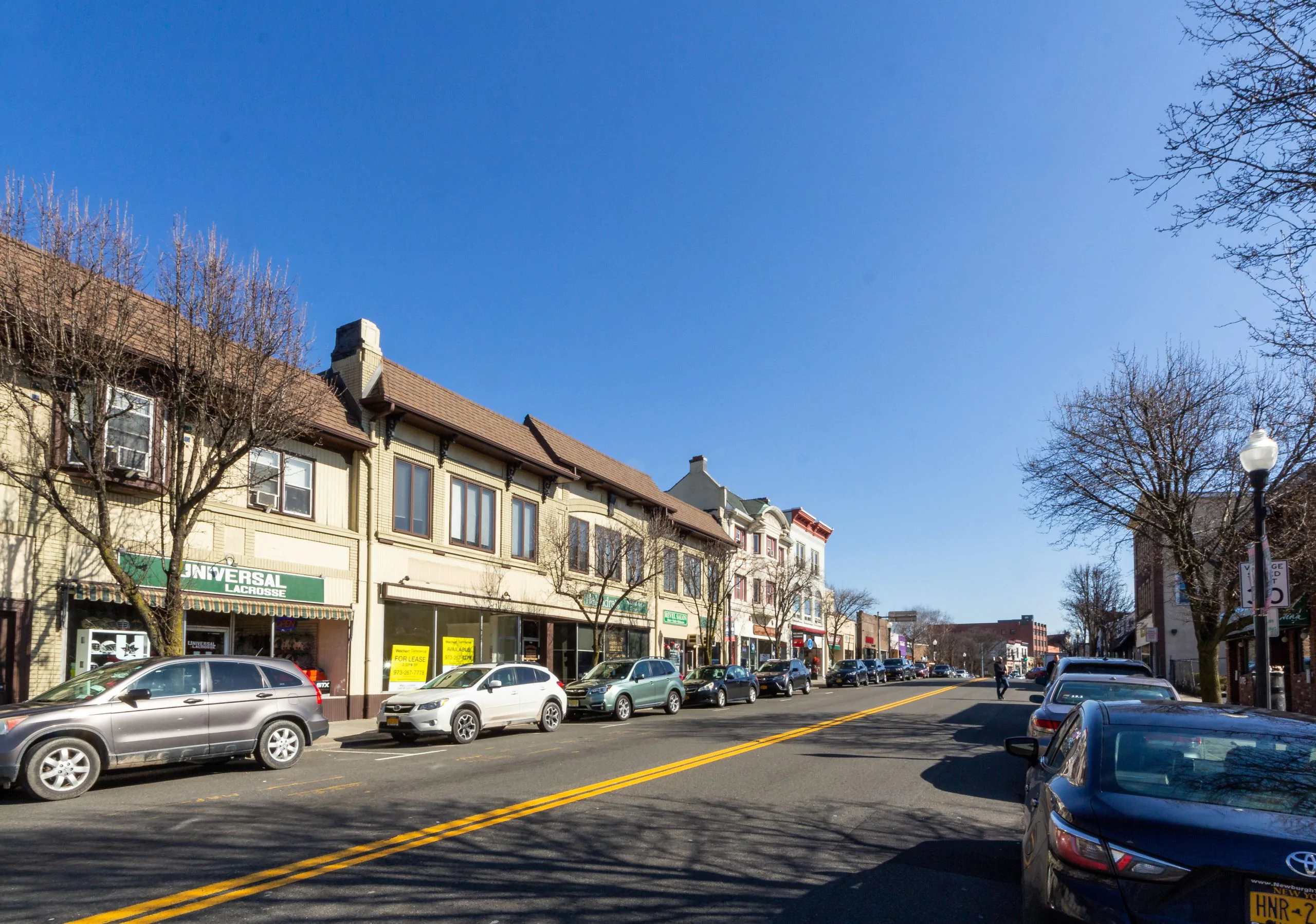 Rockland County, New York's aptly-named "rocky country" can certainly be beautiful, and it's one of the most peaceful counties in the state. Yet it's also a place where certain types of personal injuries occur frequently, particularly due to rush hour accidents and careless driving. Let's take a look at personal injury cases in Rockland County, NY, and the legal steps you can take to pursue compensation if you're a victim.
What is a Personal Injury Case?
A personal injury case is a legal dispute that's pursuable if one individual is harmed via an accident that may have been directly caused by another person. The guilty party may have acted negligently in order to cause the accident. But negligence isn't the only basis on which a case can rest. Essentially, no matter the cause, a personal injury case only proceeds when the injured party starts the process to bring the person or organization they believe to be responsible for their injuries to court.
Personal Injury Cases in Rockland County, NY
Rockland County has 36 injury-related deaths per 100,000 people each year (2013-2017)
Each year, 252 people were hospitalized in Rockland County due to automobile accidents.
Rockland County suffers an average of 85 fall-related deaths or injuries per year
Rockland County has a child hospitalization rate for fall injuries of 8 per year
Rockland County has approximately 283 work-related hospitalizations from unintentional injuries each year
*Statistics collected from the Mid-Hudson Region Community Health Assessment (2019-2021)
Where Most Personal Injury Cases Occur in Rockland
Rockland County makes use of winding roads and bridges in order to facilitate good commute times for most of its population. It also draws a lot of tourism, as 30% of it is devoted to parkland, such as state or national parks.
These old, narrow, curving and naturally hilly roads contribute to one of the most important factors in personal injury cases in Rockland County. Motor traffic injury data from 2014 indicates that every month, three people die and 21 are hospitalized due to a Rockland County road accident. An additional 345 people (on average) are also treated in emergency departments each month from motor vehicle accidents.
Roadway injury and death involves more than automobiles. There are a number of dangerous areas where accident rates for personal injury by way of motorcycle or pedestrian accident are high
Route 45 in Chestnut Ridge near Route 50 is notorious for seeing 476 accidents in a two-year period, despite only being a two-mile stretch of road
Route 202 in Haverstraw, as it intersects with Palisades Interstate Parkway, is another bad area. It's one of the top 20 most dangerous areas in New York State, as it has 10 times the number of vehicle crashes compared to similar roads
Route 59 at Airmont Road may be getting more dangerous in recent times, with 85 accidents over the last year
Route 59 in Monsey at Requa Lane is a particularly bad intersection that accrued 39 vehicle crashes in a single year, 12 of which led to personal injuries
Indeed, Route 59 shows up even more in Ramapo, Clarkstown, and Spring Valley for being one of the most common sites for car accidents and collisions. They tend to happen around the entrances and exits for the NYS Thruway, so take extra caution when driving here.
Aside from car accidents, personal injuries can occur in Rockland County wherever there's construction work. For instance, Spring Valley, which is technically a suburb of New York City, spans two towns and includes over 31,000 residents. The area is growing and there is a considerable amount of construction. Anytime someone makes a building improvement or decides to pursue a construction project, the possibility of personal injuries results.
*Statistics collected from New York State Department of Health (NYDOH)
Types of Personal Injury Cases
There are many types of incidents that fall under the "personal injury" legal umbrella. For instance:
Automobile accidents sometimes result in a personal injury case, particularly if the injured party was not in a vehicle. The guilty party could be another driver or a streetlight manufacturer. These types of personal injury cases are most common in Rockland County
A "slip and fall" case, in which an individual falls and is as a result of improper signage, poor workspace organization or safety negligence. These cases usually occur on company property to workers, customers or pedestrians
Burn injuries, which occur when hazardous materials or tools are present and provide a danger to passing bystanders or citizens
Medical malpractice cases can also qualify for personal injury lawsuits
Work-related injuries may fall under a personal injury case, and may qualify for worker's compensation
Lead poisoning or other types of poisoning sickness can fall under personal injury cases
New York Personal Injury Case Laws
Personal injury cases in Rockland County and beyond are affected by several state and federal laws. In the event that you're involved in any event that results in serious injury, you should contact your personal injury attorney to get their advice for your next step.
Statute of Limitations
New York has a statute of limitations for personal injury cases that provides a set time limit during which you can bring such a case to court for a given injury. This time limit is three years under most circumstances. For instance, if you suffer a slip and fall injury, you have three years to bring a personal injury case regarding that incident to a court before it "expires."
The only exception to the statute of limitations is when an injury is not discovered or diagnosed until sometime after the original accident date. For example, if you swallow something harmful from a restaurant but don't realize it or symptoms don't manifest until a month later, the statute of limitations will account for the extra month.
Because of this, it's critical that you pursue your personal injury case as soon as possible, preferably by contacting skilled New York personal injury attorneys.
Negligence Law
In the event your personal injury case is ruled to be one of negligence on the part of someone else, New York follows laws of "comparative negligence." In other words, a court will rule how responsible a guilty party is for your injuries based on the percentage they deem that person responsible for.
For instance, a court may determine that a company that caused a slip and fall accident was 70% to blame for failing to put out enough signs. Therefore, the guilty company would be required to pay for 70% of your medical bills and other expenses. But the remaining 30% would still be on your shoulders.
What Can You Expect from a Personal Injury Case?
Personal injury cases can be settled via a formal lawsuit or via an informal settlement. In a formal lawsuit, you file a civil complaint against another person or organization (i.e. business, company, agency). Your case will be strengthened by top personal injury lawyers. In this type of case, you'll need to provide evidence that the party you are suing was guilty of either intentionally causing you harm or guilty of negligence.
Personal injury cases can also be settled via informal settlements. In some cases, companies or individuals that wish to avoid bad publicity or excessive court fees may decide to settle out of court. This includes a written agreement through personal injury attorneys during which both sides agree not to pursue any other action and instead agree to a payment that's mutually acceptable.
Either way, your best odds of receiving compensation for your personal injury case is through the help of personal injury attorneys who have lots of experience in the Hudson Valley and other Rockland County areas. They know the conditions of various roads in Rockland County, along with other personal injury data, to help you build your case.
How Much Compensation Can You Receive from a Personal Injury Case?
Depending on the strength of your case, your personal injury lawsuit or settlement could result in several types of payment. These are called compensatory damages. For instance, you can pursue payment for:
Medical bills directly related to your injury or sickness
Lost wages as a result of physical impairment
"Pain and suffering", which covers the emotional and physical trauma you may have endured as a result of your injury
The cost of any property damage that you may have sustained due to the accident
Recurring medical costs, such as the costs for future surgeries or pain-management medications
Rockland County personal injury cases can easily see you receive damages for bodily harm and sometimes for property harm if it involves a car accident.
The most successful personal injury cases prove that the defendant in the case was mostly or entirely responsible for the injuries sustained by the claimant. In some cases, this can result in most or all of the claimant's costs being covered by the guilty party's insurance provider.
Where to Go in Rockland if You've Been Injured
Rockland County has several excellent medical centers you can turn to if you need assistance after suffering a personal injury:
HRHCare Health Center at Haverstraw
31 W Broad St
Haverstraw, NY 10927
Rockland Family Medical Care
34 Rte 9W
West Haverstraw, NY 10993
Spring Valley Ben Gilman Med
175 NY-59
Spring Valley, NY 10977
After visiting one of these locations, your next step should be consulted skilled personal injury attorneys who are experienced with these cases and Rockland County's particulars.
New York Personal Injury Lawyers
At Sobo & Sobo, you can benefit from decades of experienced personal injury lawyers who are ready and willing to take your case on. Their office at Spring Valley knows all about various dangers in Rockland County and can help you build a case that ensures you receive the compensation you deserve for your injuries. Contact them today to receive a free consultation and see how they can help you!
Phone Number: 855-468-7626