NY Scaffold Accident Lawyers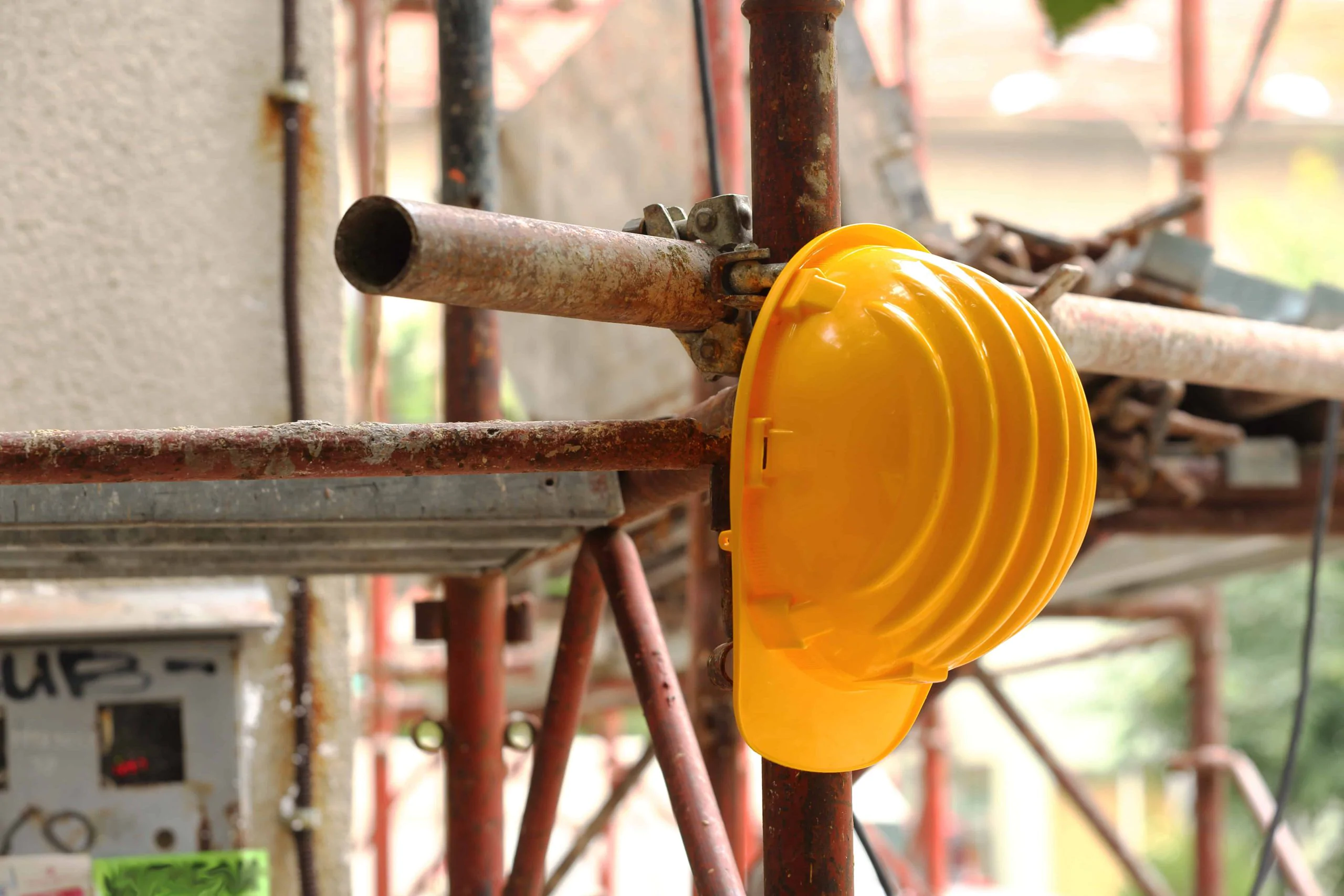 When a scaffold structure is poorly designed, built, or maintained, tragedies can happen. Many times, scaffolding accidents result in severe injuries because of the heights involved. Worse, the surfaces below scaffolds are often hard, littered or both. Construction workers place themselves at risk every time they show up for work, but anyone can be injured due to construction site negligence.
Whether a construction worker or a pedestrian victim, knowing what to do in the event of a scaffolding accident can help towards a quick recovery and claiming compensation for injuries. Workers and pedestrian accident lawyers in New York specialize in helping victims who are injured due to construction site negligence. The construction attorneys at Sobo & Sobo have over 50 years of experience winning settlements for victims across the Hudson Valley and New York City. Call 855-468-7626 or contact us online to schedule a free consultation with an injury attorney and explore the value of your case.
Scaffolding Injuries Covered by Injury Lawsuits
Falls
According to a 2019 study conducted by the Occupational Safety and Health Administration (OSHA), a federal organization that enforces safety regulations and studies national worker deaths, 36% of construction worker fatalities are caused by falls. Common types of falling cases include workers falling onto other workers, detaching from improperly-installed harnesses, falling through poorly-constructed scaffolding, and from unsteady ladders.
Serious injuries often caused by falls from heights include but are not limited to:
Bone fractures
Skull fractures
Nerve Damage
Spinal fracture
Cardiac or aortic rupture
Pelvis fracture
Collapses
Many scaffolding collapses can be prevented with adequate inspections and weight restriction compliance. Failure to enforce these safety protocols constitutes negligence. Using faulty materials to construct scaffolding is also a form of negligence. OSHA studies reveal that nearly one-third of NY State construction safety violations were for violations of the scaffolding injury prevention standards.
Falling Objects:
The New York City Department of Buildings requires that netting be installed on scaffolds to protect pedestrians and workers from falling debris. Falling objects and debris accidents frequently involve:
Dropped equipment and tools
Roof or ceiling collapse
Falling concrete, beams, or other construction materials
Objects falling through holes in construction site floors
Objects falling through open elevator shafts
Examples of negligence that can lead to falling objects and debris include:
Improperly trained workers
Failure to follow safety standards
Failure to follow safety precautions or use devices that protect against falling objects and debris.
The most common scaffold-related injuries include:
Broken bones
Lacerations
Organ damage
Amputation, in severe cases
New York Labor Safety Regulations Regarding Scaffolding
Fortunately, New York construction workers have greater legal protection than workers in most other states. In addition to OSHA regulations, the state of New York provides special protection to construction workers injured while involved in the demolition, repair, or construction of commercial buildings. The following outlines specific sections of laws that protect construction workers.
OSHA Scaffolding Requirements
Scaffolds must undergo proper inspection and re-inspection at specified intervals
Employees must be instructed about the hazards of using certain braces as fall protection
Scaffolds must be at least 10 feet from electric power lines at all times
Proper training is required for all personnel who will be working around or on a scaffold
Unstable objects, such as barrels, boxes, loose bricks or concrete blocks must not be used to support scaffolds or planks
Scaffolds have to be equipped with guardrails, mid rails and toeboards
More details from OSHA about scaffolding can be found here on the OSHA website.
New York Labor Law 200
Also known as Common Law Negligence, this section of state law mandates that construction company owners and contractors exercise "reasonable precautions" to foster a safe work environment. This means that all equipment, machinery, and other devices must be "operated and guarded in a safe manner" allowing reasonable protection for construction workers. This law also provides protection for visitors to the job site, requiring things such as hard hats, adequate lighting, and guardrails.
Other duties contractors and property owns are responsible for are:
Clearing debris or tripping hazards from sidewalks
Covering walkways
Rerouting pedestrians away from where falling objects may occur
Repairing loose brick or stonework on a building
New York Labor Law 240
Called the Scaffolding Law, section 240 specifically protects the rights of workers injured in a fall or due to a falling object striking them. In this case, "construction" is defined as "the erection, demolition, repairing, altering, painting, cleaning or pointing of a building." A building can include structures such as boats, bridges, garages, subway tunnels and water towers.
This law imposes strict liability against the owner of the property and any of their agents. All contractors, construction companies, and property owners must provide and enforce the use of proper protection equipment. Examples of protection equipment include:
Helmets
Harnesses
Hoists
Stays
Ladders
Slings
Pulleys
Further, Section 240 also mandates that:
Scaffolding more than 20 feet from the ground or floor shall have a safety rail properly secured
All scaffolding must be capable of bearing its own weight and at least four times the intended load, without failure
The Scaffold Law and Absolute Liability
New York State is the only state to impose an absolute liability standard on gravity-related construction accidents. This means that property owners and managers can be held fully responsible for any gravity-related injury, even if the worker failed to use the provided safety equipment. They are responsible for enforcing the safety regulations, not just providing protective gear.
Workers' Compensation Not Affected by Additional Personal Injury Claims
Workers injured on the job are often hesitant to pursue legal action because they fear they would then be ineligible for workers compensation. Simply put, this is not true.
Receiving one type of financial compensation does not affect eligibility for other types. Worker's compensation is designed to compensate for immediate economic damage and missed wages. Personal injury claims can recover additional damages aside from medical bills.
You can collect workers compensation while still filing a personal injury claim. However, the process is challenging and often aggressively contested, which is why it is in the best interest of the victim (or surviving loved ones) to hire a lawyer.
Note that a worker's compensation claim has its own timeline different from a personal injury claim. Deadlines have shorter windows with specific requirements that need to be paid close attention to. More details and a clear guide to worker's compensation can be found here.
Pedestrian Injury Lawsuits Involving Scaffolding Accidents
Pedestrian victims have other legal options for filing a personal injury claim after a scaffold accident. Pedestrians or bystanders have the right to file lawsuits against a number of parties including general contractors, sub-contractors, building owners, managing agents, the company that provided the scaffold equipment, and construction companies.
Victims can seek compensation for damages including, but not limited to:
Medical expenses
Lost income and benefits
Hospitalization
Cost of rehabilitative treatment
Permanent injuries
Disabilities
Mobility equipment
Diminished earning capacity
Non-economic damages such as pain and suffering
Individuals who have lost a loved one in these types of accidents may be eligible to file a wrongful death lawsuit against at-fault parties as well.
Scaffolding Accident Settlements
Awards and settlements for scaffolding accident lawsuits vary based on each situation. With legitimate cases, it is not unusual to see settlements and verdicts in the range of several million dollars.
Benefits of Hiring an Injury Lawyer for a Scaffolding Lawsuit
Victims injured in scaffolding accidents who wish to file a lawsuit for damages may choose to take on the legal system alone. However, hiring a lawyer who specializes in these types of cases offers clients many advantages that boost their chances of a favorable settlement or–if necessary–winning in court, including:
Maximizing Compensation: Construction and pedestrian attorneys are often able to win settlements many times larger than those first offered by insurance companies, due to their expertise with familiar cases
Proving Innocence in Court: An accident lawyer helps victims minimize the percentage of negligence they are found to have caused by proving their innocence, and ultimately maximizing compensation.
Collecting Evidence: Legal teams help injured victims by collecting evidence that helps prove their case, including camera footage, witness accounts, police reports, and medical records.
Organizing Documents & Deadlines: An experienced attorney will keep in constant contact with their clients to help collect and organize paperwork, and ensure all deadlines are met.
24/7 Communication A legal team consisting of attorneys and paralegals ensure that their clients are always able to reach them via phone or email to address any questions or concerns they have.
Accident Victims Never Pay Unless We Win
At Sobo & Sobo, our attorneys are only paid with a portion of a settlement. That means all of our injured clients never have to pay out of pocket. So, it is impossible to ever owe Sobo & Sobo money.
Contact a New York Scaffolding Accident Lawyer
If you or someone you know was injured in a scaffolding accident, contact the accident attorneys at Sobo & Sobo online for a free consultation, or call 855-GOT-SOBO. We have over 50 years of experience helping injured victims win settlements for these types of accidents across the Hudson Valley and New York City.