Winter Slip & Fall Accidents in Manhattan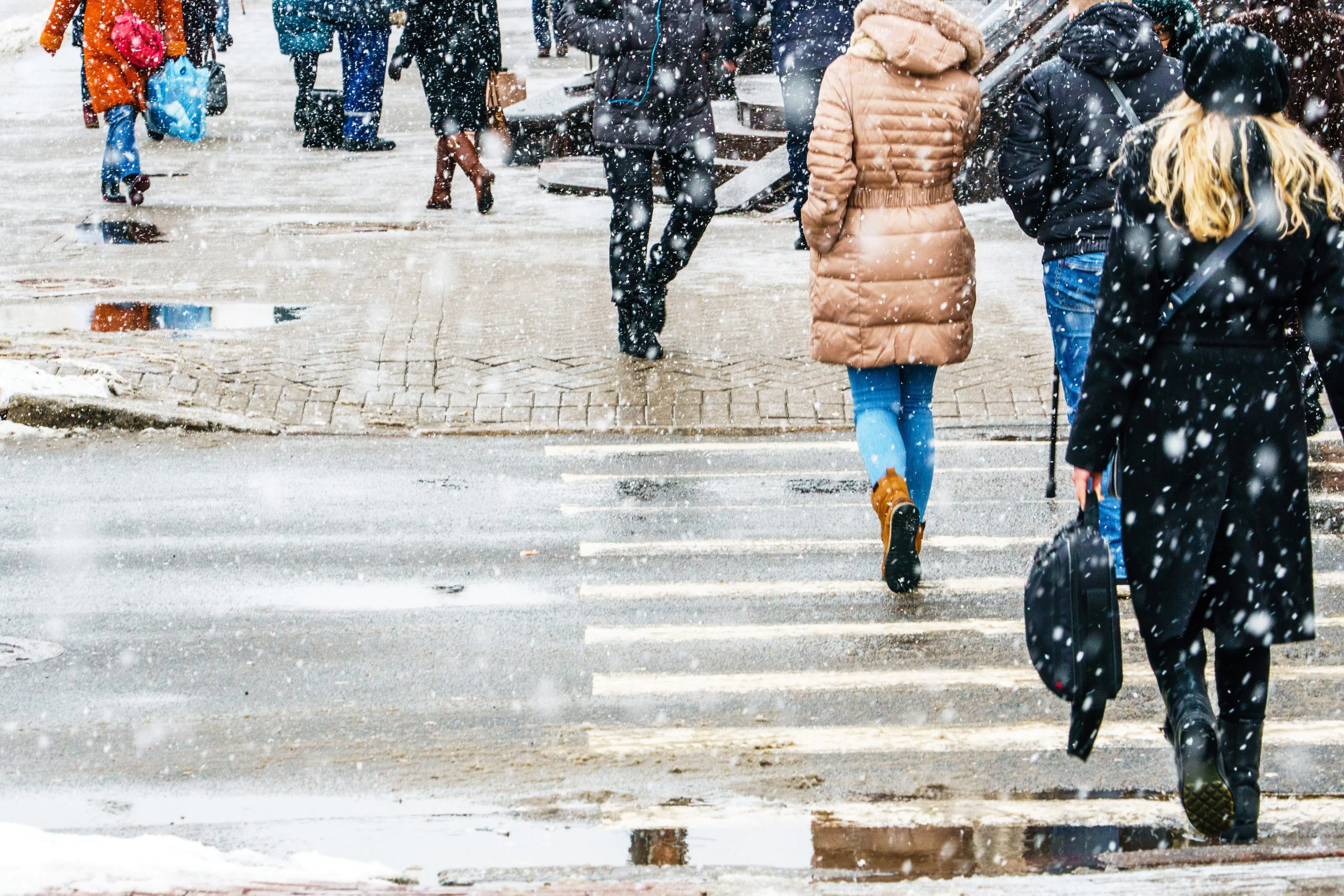 Winter Slip & Fall Accidents in Manhattan
The busy streets of Manhattan can be hazardous, particularly regarding slipping and tripping incidents. Winter often causes an increase in slip and fall accident claims being filed due to icier sidewalks and other seasonal factors.
Why Do Slip & Fall Accidents Occur?
Slip and fall accidents occur when a victim loses their grip on the ground and falls backward, potentially causing serious injuries due to no fault of their own.
In most cases, slip and fall accidents occur when the ground is icy or slippery and the victim is not informed of the potentially hazardous conditions. For example, a victim may walk throughout a grocery store and pass by a place just mopped by an employee. If the employee fails to put up a "wet floor" sign, the victim may slip on the water and fall, hitting their head.
Similarly, if a business fails to put up a warning sign that the concrete outside their establishment is icy, they may cause a pedestrian to slip and fall, bruising themselves or breaking a bone.
Slip and fall accidents are rarely malicious or intentional, but may occur due to negligence, either on the part of an employee, business owner or manager, or even government employees.
These injuries are incredibly common in Manhattan. In fact, NYC official medical data shows that unintentional falls (which slip and fall accidents are categorized under) are the number one leading cause of injury hospitalization. This is true for all age groups, from as little as less than one-year-old to individuals 65 years of age and older.
Similarly, unintentional falls were the number one leading cause of emergency department visits in New York City according to the same data set.
Falls are particularly bad for the older population. Data from New York's Department of Health indicates that fall injuries are rising by rates of more than 33% since 2014.
Note that slip and fall accidents are distinct from "trip and fall" accidents. An accident may only be categorized as a slip and fall if the victim fell backward after losing their balance. Trip and fall cases occur when a victim falls forward.
Common Slip & Fall Accident Injuries
Although slip and fall accidents may seem minor, they may cause a variety of serious injuries depending on where the victim landed and how hard. Common slip and fall injuries include:
Broken bones

Fractures

TBIs or traumatic brain injuries

Bruises
Since winter causes sidewalks to ice over much more frequently, these injuries also become a little more common during the winter months from November-February.
Nationwide, fall injuries account for over 8 million hospital emergency visits. Additionally, women are more likely to experience slip and fall accidents overall compared to men. Of all these accidents, fractions are the most serious consequence and occur in up to 5% of all people who fall.
Most Common Areas for Slip & Fall Injuries in NYC
Slip and fall injuries commonly occur on wet or icy surfaces, particularly throughout New York City. Most slip and fall injuries occur either outside of or inside businesses due to unsafe surfaces or hazardous weather conditions.
Examples include:
Icy sidewalks or pavement outside business entrances

Slippery or wet floors across heavily trafficked surfaces, such as grocery store aisles or restaurant seating areas

Icy pavement at a bus stop, causing people boarding or leaving the bus to slip
Determining Fault for Slip & Fall Accidents
In New York, slip and fall cases largely deal with determining fault or negligence. A business or the government may be considered responsible for a slip and fall accident if:
The hazards that caused the accident were under their responsibility

The business or government employee had the opportunity to clear up the hazard

The business or government employee did not clear up the hazard or warn the slip and fall victim
For example, a business may have an icy entrance to its store in the morning after a winter storm. A victim who approaches the door before the store opens, then subsequently slips and falls, may not be able to claim negligence on the part of the business owner.
However, if the business owner opened their doors and failed to tell customers about the icy ground outside their business's premises, they may be found negligent in a slip and fall case. Slip and fall attorneys in New York can help victims acquire the compensation they need to recover from the reticle injuries.
What to Do After Suffering from a Slip & Fall Accident
It's always important to recover after suffering from a slip and fall accident. Victims should seek medical attention first and foremost.
Once any injuries are taking care of, victims can start looking for compensation. The New York statute of limitations for slip and fall cases is usually three years. However, if the guilty party is a government worker (such as road workers in Manhattan), the statute of limitations may be as low as 90 days.
This makes time of the essence. Contacting knowledgeable New York slip and fall attorneys ASAP is the best bet for any slip and fall accident victims looking to obtain maximum compensation.
NYC Slip & Fall Settlements – What Can You Expect?
The settlement for any New York City slip and fall case can vary dramatically based on case details and how much negligence can be proven.
However, the largest overall settlement for any slip and fall injury in New York state was $16.5 million. The average settlement for these cases is usually under $790,000.
Regardless, compensation is usually awarded to cover the costs of:
Past and future medical expenses

Injuries/pain and suffering incurred because of the accident

Loss of income if the victim is unable to return to work right away
Contact Manhattan Slip & Fall Attorneys Today
Ultimately, any slip and fall accident victim in New York City should contact Sobo & Sobo. As practiced lawyers in all kinds of personal injury and slip and fall cases, they're well-equipped to help slip and fall victims acquire the compensation they need to recover and get back to their lives. Contact them today for a free consultation.