SSDI for Veterans in New York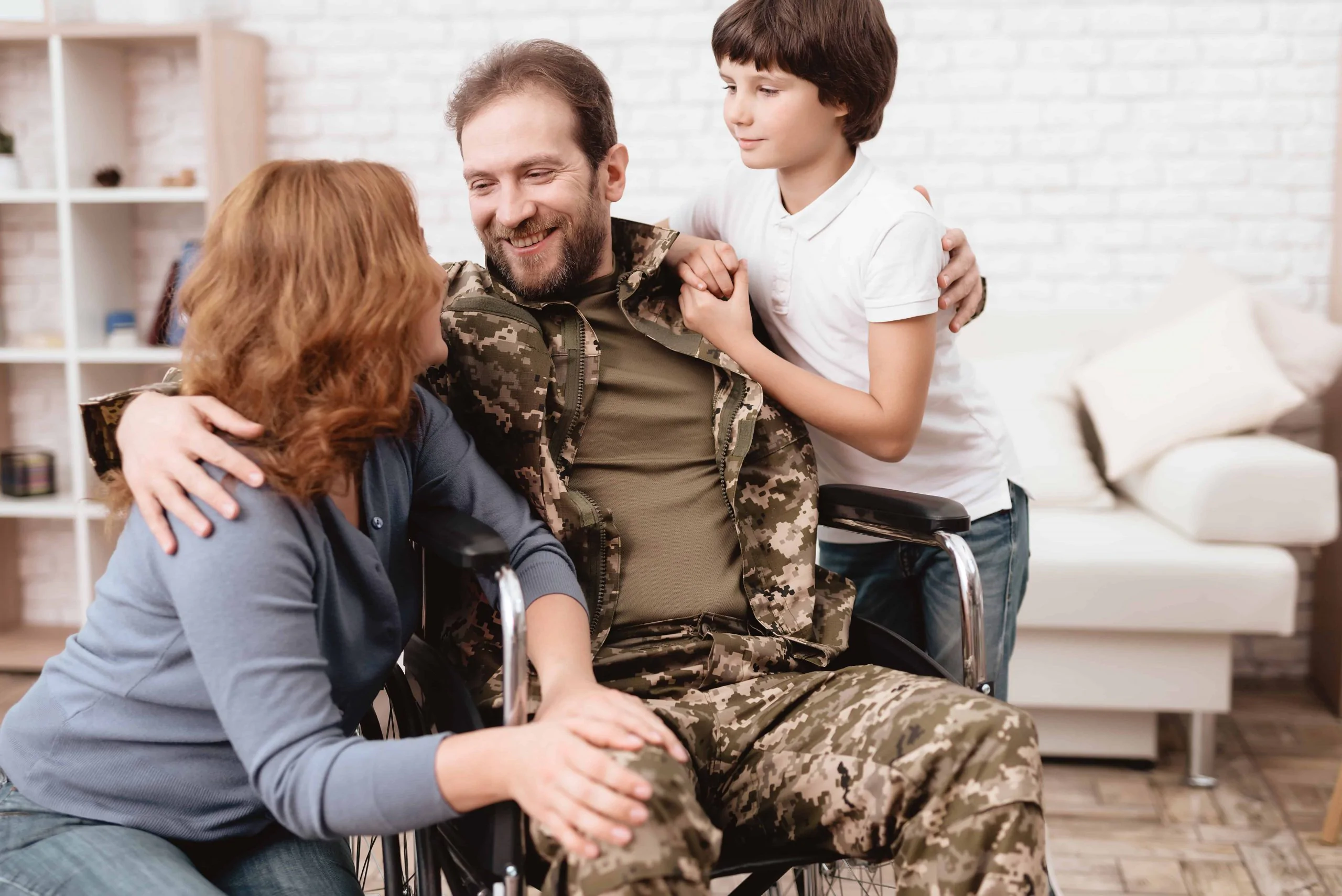 It is often difficult for injured or disabled military veterans to support themselves and their families. Receiving financial help from the Social Security Disability insurance (SSDI) can help. However, finding the right program, learning how to prove eligibility, and maximizing compensation from this insurance is a daunting task to undertake alone.
Sobo & Sobo fights for the rights of veterans who – for whatever reason – are eligible for disability benefits from this insurance. This article outlines the SSDI process in New York. It is intended to help veterans understand their rights and the legal services available to help them get the compensation they are entitled to.
Fast Facts: US Veterans Receiving Social Security Benefits in 2020
9.4 million veterans are receiving Social Security benefits 
3.6 million are WWII veterans
97% of recipients are male
73% are married
75% of recipients are aged 62 years or older
What is SSDI?
SSDI stands for Social Security Disability Insurance. It's a payroll tax-funded federal insurance program that first came about with FDR and general social security initiatives in 1935. SSDI pays benefits to you and certain members of your family based on your working history and Social Security taxes.
Your contributions to the program over your lifetime entitle you to share in the pool of funding. As with other forms of insurance, relatively small contributions by many individuals creates a substantial pool of financial aid that a few, needy people can draw upon.
VA Disability and Social Security
Veterans receive certain benefits because of their prior service to the United States. These benefits are offered by the US Department of Veterans Affairs. These benefits are offered for individuals who were disabled or injured in some task or duty related to their service.
In other words, if your injury or disability was a result of your military service, you may qualify for these benefits, but not if the condition occurred before or after serving. The sole exception to this is a pre-existing condition that your military service made worse.
The benefits one can expect from VA disability include:
Dependency and indemnity compensation, or DIC
Disability compensation
Special monthly compensation, or SMC
VA pensions
Claims based on special circumstances
Combat-related special compensation, or CRSP
Concurrent retirement and disability payments
An important part of these benefits is that they aren't limited to cash for a medical bill. Many of the benefits also come with VA healthcare and other medical resources like nursing home assistance. Educational benefits and home loan guarantees are sometimes offered depending on the benefits package.
Who is Eligible for VA Disability Benefits?
The VA normally provides disability benefits to qualifying former members of the US military. These benefits are not taxed and are normally paid in monthly amounts which vary based on circumstance or disability. But sometimes, those who are eligible for these benefits may not receive them.
Injured veterans must file claims in order to receive their benefits. These claims must include sufficient evidence showing the entitlement to benefits, which can be tricky for those without knowledge of the legal process.
Eligibility requirements include:
Honorable or general discharging from the US military
Currently suffering from service-connected disabilities or injuries or a pre-existing illness or injury that was made worse because of your service
A provable connection between your disability to your military service
All members of the US military regardless of branch are eligible for benefits. This includes the U.S. Army, Navy, Air Force, Marine Corps, and Coast Guard. Reserve members of these branches are also eligible, as are cadet members currently attending military academies.
VA disability benefits can help pay for your ongoing condition or injuries; the amount of compensation received is not always adequate to cover a veteran's need.
What's the Difference Between SSDI and VA Disability?
SSDI is a dedicated insurance program. Its funding comes from taxes paid by workers under the Self-Employment Contributions Act. VA Disability benefits are different in that they are not a form of insurance, but monetary awards to veterans. These benefits are funded by specific budgets set each year by the federal government.
The two programs also differ based on their approval processes. Veterans looking for SSDI will be approved either entirely or not at all. In other words, the insurance amounts provided will cover either all of your medical expenses, or nothing at all. VA benefits operate in terms of percentages based on what you can prove in your claim. For example, it's possible to receive only 50% of your available benefits based on your injuries. The procedures for establishing the level of VA Disability benefits can be complex and subject to negotiation. Being represented by an VA attorney can help in this process.
One final caveat: VA Disability benefits allow veterans to work and earn as much money as they can. This enables veterans to work in occupations that are often less physically demanding and so aren't affected by the disability. SSDI is only allowed if you can earn no more than $720 per month for labor that is not physically demanding.
In a nutshell, VA Disability is an obligation that the United States owes its veterans, whereas SSDI is an entitlement, so both programs have slightly different requirements.
Qualifications for Veteran SSDI
The SSDI qualification process for veterans is relatively straightforward. The Social Security Administration states that any veteran applicant must meet the following requirements to be eligible for compensation:
You must have a mental or physical condition that prevents you from engaging in a substantially gainful activity (an occupation that helps you earn livable wages)
You must have a condition that is expected to last at least 12 months, or result in death
You must be under 65 years of age
You are required to have accumulated 20 Social Security Credits in the last 10 years prior to the onset of the disability
Is it Difficult to Prove SSDI Eligibility for Veterans?
Certain disabilities or illnesses can be trickier to prove than others. For example, veterans with disabilities or illnesses that do not have visible symptoms have a more difficult time securing Social Security disability insurance.
In cases where the injury or disability is visible, the severity of the applicant's disability may be the issue. There are thresholds of severity that must be met to qualify for compensation.
Social Security Rates for Disabled Veterans
The amount veterans collect from SSDI benefits will vary based on the severity of the condition, and how many people live in their household. The SSDI website lists the current rough calculations for maximum rates in 2020:
$783 per month for a single eligible individual
$1175 per month for an eligible couple
$392 per month for an essential person
VA Individual Unemployability and Social Security Disability
An additional form of potential compensation is Veterans Affairs (VA) Individual Unemployability, also called Total Disability Based on Individual Unemployability, or TDIU. TDIU is a special benefit available to veterans from the VA. It does not make up for lost income, but instead helps to compensate any veterans made unemployable by in-service injuries or events.
TDIU Eligibility
Before approving a veteran to collect from TDIU, the VA must first prove that your disabilities are eligible. To be eligible for TDIU disability, your condition must render you unable to work due to a service-connected disability. This means your disability must have been caused, either directly or indirectly, in whole or in part, by your military service.
The main difference between these two benefits is that TDIU only considers service-connected disabilities, whereas SSDI considers all disabilities, regardless of origin.
Can You Combine SSDI and VA Benefits?
Yes, you can! Veterans are able to combine both forms of assistance and will not be penalized for doing so. However, they may find that VA benefits are received quicker than SSDI. This is because there are fewer people seeking claims from VA benefits, as VA assistance is limited to former veterans, whereas SSDI is available to anyone with a disability.
Contact a New York Veteran SSDI Attorney
Most veterans want every source of income they can secure for themselves and their families. Despite their service, many veterans face significant roadblocks in their claims for benefits, including SSDI. Even 100% disabled veterans may not receive Social Security disability benefits based on the strength of their claim.
This is why you must have excellent representation for your SSDI claim. At Sobo & Sobo, skilled disability benefits attorneys are waiting to hear your story, and provide all the skills and experience needed to maximize benefits, and secure your financial future. Contact them today and see how they can help you with your SSDI claim by calling 855-468-7626, or stop by one of our New York offices located throughout the Greater Hudson Valley area.