Dutchess County Motorcycle Accidents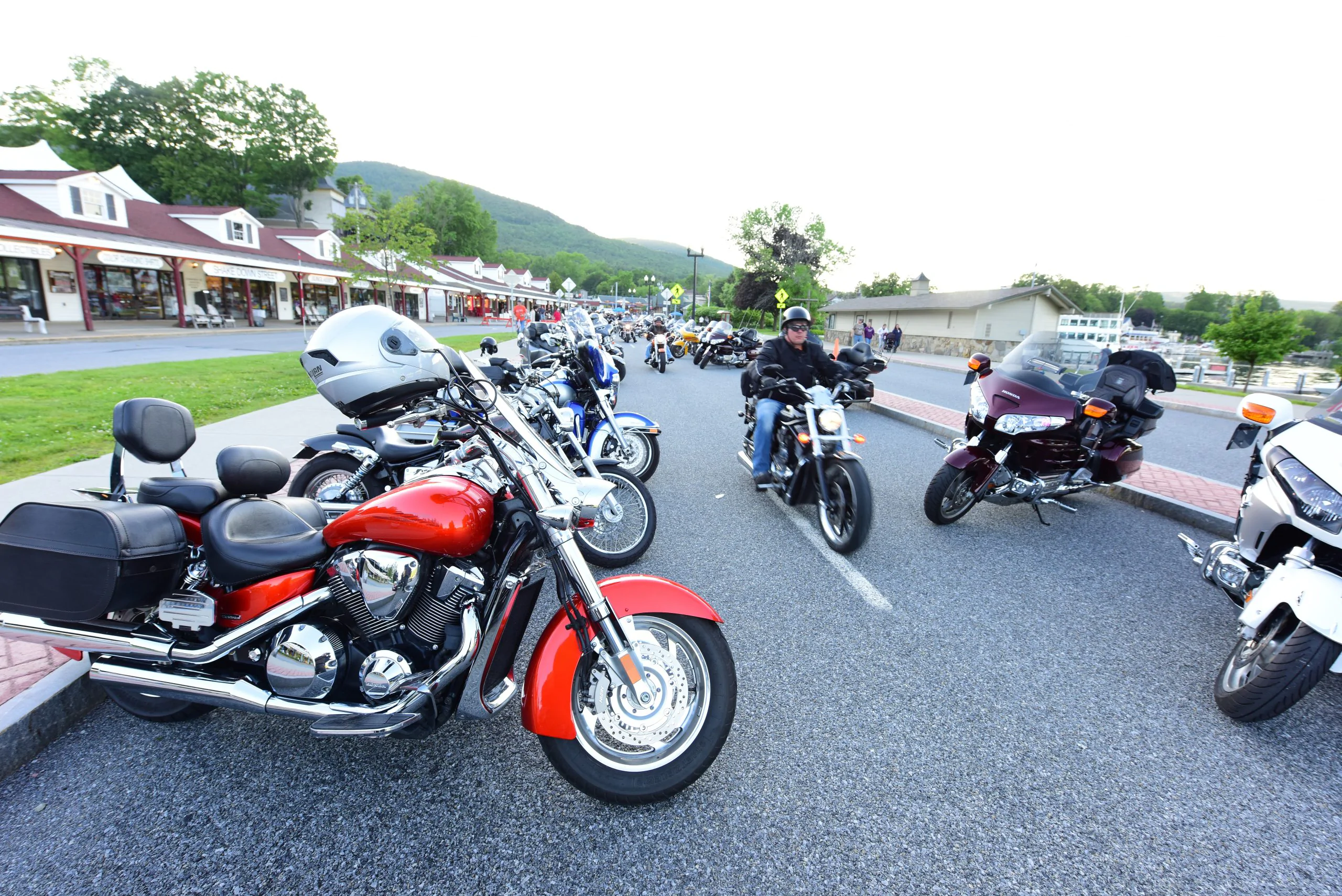 Motorcycle accidents occur more frequently in Dutchess County, New York than other counties in the state. If you or someone you know owns a motorcycle in Dutchess County, there are certain statistics and precautions you need to be aware of in order to avoid injury, and ensure the safety of others on the road.
Motorcycle Accidents in Dutchess County, New York
According to the National Highway Traffic Safety Administration's report on motorcycle accidents in Dutchess, NY, an average of ninety-nine such accidents occur each year. This is higher than average for most New York counties. Only Nassau, Monroe, Erie, and Albany counties have higher rates of motorcycle accidents per year than Dutchess.
The reported accidents occurred across Dutchess County towns including Chelsea, Castle Point, Amenia, Dover Plains, and Holmes.
In addition, a 2014 report from the New York State Department of Health states that while most crash victims in Dutchess County were in cars, motorcyclists comprised "a higher percentage of injuries compared to standard automobile occupants." The injuries reported during 2014 included twenty-three deaths, 270 hospitalizations, and 2,507 emergency department visits.
An additional report from the New York State Department of Health in the same year indicates that motor vehicle traffic injuries are the "third leading cause of injury-related deaths" in Dutchess County alone. The same report indicates that the highest average hospital charges per victim in the county were for motorcyclists and car occupants.
Ways to Avoid Motorcycle Accidents in Dutchess County
Avoid The Taconic State Parkway
Some roads throughout Dutchess County N.Y. are well-known for being motorcycle accident hotspots. One of these roads include the Taconic State Parkway.
This 104-mile road isn't only in Dutchess; it extends throughout Albany, Columbia, Westchester, and Putnam counties, extending to New York City. But the parkway's segment in Dutchess county has become one of the most dangerous segments of the road and has been the site of many terrible accidents.
Why?
The Taconic is a particularly crowded roadway, used by many motorists who need to travel between NYC and upstate New York.
It is one of the windiest roads in the state, requiring careful handling and skill to navigate in a car. It's even more demanding on a motorcycle. Even careful drivers (and riders) often overcorrect during turns, or may accelerate too quickly to accommodate other drivers.
The wider the road, the safer it is for every motorist and the Taconic is narrow by modern standards.
Wildlife is abundant in the Dutchess County portion of the Taconic Parkway. Deer, bears and other animals cause frequent obstructions that every motorist must be on constant high alert to avoid, especially at night, or in weather conditions that cause low visibility.
New York Motorcycle Injuries: Statewide Statistics
The Insurance Information Institute provides data from the years of 2000 to 2017 about motorcycle injuries and fatalities. This data shows that motorcycle injuries are common. Approximately 450 motorcycle injuries occur every 100 million vehicle miles traveled.
For instance, 2008 had about 96,000 injuries involving motorcyclists from among the 7.7 million registered motorcycles and/or licensed riders that year. 2017 saw a slight reduction in motorcycle injuries across the board, though it's still too high for comfort: 89,000 injuries among 8.7 million registered motorcycles.
While this does suggest that people may be becoming safer when riding their motorcycles, it clearly indicates that the vehicles are dangerous.
Fatality information, according to the same resource, stayed largely the same. In 2008, there were 5,312 motorcycle fatalities, and in 2017 there were 5,172. This data indicates that, while the number of accidents may be falling, fatal accident rates haven't changed a great deal. Thus, proper protection and accident avoidance are critical.
Common Causes of Motorcycle Accidents in NY
Like automobile accidents, motorcycle accidents can be caused by:
Drivers unaware of motorcyclists nearby
Speeding, both on the part of the motorcyclist or other drivers
Sudden stops, which can cause rear-end accidents
Lane splitting or unsafe lane changes
Left-turn accidents, particularly if a car driver is not paying attention
Driving under the influence of drugs or alcohol
Car doors opening in the path of an oncoming motorcycle
Motorcycle or car defects
Dangerous road conditions like crumbling or loose pavement
Lack of signaling or signage from another driver
All in all, there are plenty of ways in which one can become involved in a motorcycle accident. Because motorcycles are inherently more dangerous than other types of vehicles, motorcyclists must be much more aware of their surroundings and wear proper protective gear to avoid injuries.
*information collected from NY.gov
Most Common Motorcycle Accident Injuries in NY
Some of the most common injuries include:
Road rash
Broken bones
Burns
Spinal cord injuries
Paralysis
Facial fractures in disfigurement
Traumatic brain injuries
PTSD
Of these injuries, road rash is one of the most common and dangerous. It's far more dangerous and painful than a mere scrape on the road. Road rash can leave you with permanent skin or nerve damage and infections beneath the skin that could lead to medical complications.
*Information collected from NY.gov
Motorcycle Injury Attorneys in New York
If you've been in a motorcycle accident in the Billings, Salt Point, Stanfordville, Pawling, or greater Dutchess County area, you need to consider your legal options carefully.
Having excellent representation is critical if you want your motorcycle accident claim to be professionally represented and have a better chance at compensation for your injuries or damage to your bike. As motorcycle injuries can be quite expensive, you should contact Sobo & Sobo for your motorcycle accident representation.
The law firm has decades of experience on their side and are well-equipped to pursue payment for your damages, medical bills and any pain and suffering you may have experienced. Contact them today for a free consultation and see what they can do for your case!
Phone Number: 855-468-7626
Contact